Taarey Zameen Par (New Bollywood Film)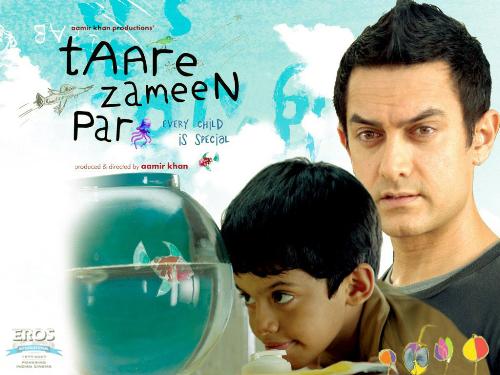 India
December 20, 2007 10:42am CST
Aamir khan - the thinking Actor! is coming up with his directorial debut 'Taarey Zameen Par', like his most of his recent films this too has a relatively different theme. Its about a child suffering from 'Dyslexia'. All those interested in BOllywood Cinema, I would like to know your opinion, how successful this movie will be? What say?
6 responses

• India
21 Dec 07

I'm sure it will be successful. It's an interesting and new theme. Anyways, we are looking forward to watching it sometime next week (with our 7 year son who is eagerly waiting). Our 1 year old son too likes the song and I'd like to watch it because of it's different theme.

• India
21 Dec 07
Yeah, I wish Aamir all the luck for the success of his movie. Its good to see people coming up with social issues in interesting manner, I hope the air of change in bollywood catches up with society as well & Indians grow up to be more sensitive people.

• India
21 May 08
Yes he is and its already a hit movie. I though it would be not so good as it was. But I did expect a lot from Aamir, that he would do a great movie. He has made a great choice by making movies now and I am sure he will be one changing Bollywood to some good movies.


• India
25 Feb 08
The movie is already out and has won awards for the best story and for some other things also. I knew it would be good too because I know Aamir Khan does not work in stupid movies and I was excited to see him as a director. I also saw the movie but could not finish it but whatever I saw was great. I think he is good extremly well as a director too.