who makes you proud?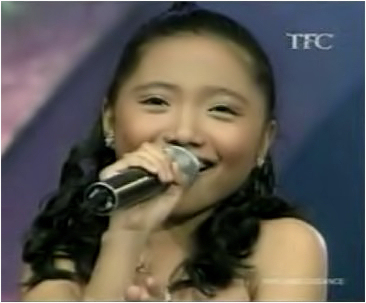 Philippines
December 21, 2007 6:31am CST
"do i make you proud?" have you heard that song? well that's the song sung by "american idol" TAYLOR HICKS. i'm sure his parents are proud of him. last night i saw this news as one FILIPINA guest on "ELLEN DEGENERES SHOW"... IT was CHARISSE PEMPENGCO singing "AM I AM TELLING YOU"... she's so great and the audience clapping while smiling bcoz of her beautiful rendition of that song. as a filipino it makes me proud. how about you? who makes you proud? why?
4 responses

• Kuwait
21 Dec 07
for me, im proud to all filipino artist, because for me all of them sing for thier country proud to be filipino, anywhere you can find a great filipino artist.

• Philippines
21 Dec 07
Wow, glad to meet a fellow filipino here. I hope I could sing for the country too, hehe..

• Kuwait
21 Dec 07
hello glitzpurple, welcome to the family & have a happy mylotting cheerss

• Philippines
22 Dec 07
thank you... true my dear all filipino talents are good.. we must proud of them... even our athletes and boxers too... i wish i could sing as great as charisse too

• Uganda
23 Dec 07
Leaders who are selfless and are out to make the entire population of a country given service matching the tax they pay, Leaders who are not corrupt, leaders who respond to national disasters are the ones that make me proud!

• Philippines
23 Dec 07
wow great comment!!! i give to you my applause and standing ovation, and of course i'll vote for you... LOL... i'm just kidding, yeah that's true we must proud of them, it is a rare for a person to become selfless.. thank you. merry christmas.

• Uganda
23 Dec 07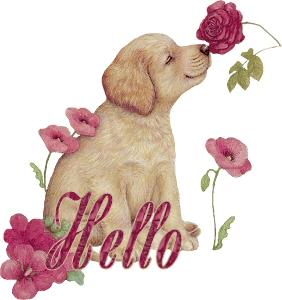 Thanks big flomikren, best response rating and for being willing to vote for me for me!!LOL True there are few selfless in our time just because the majority dont try hard enough-think about leaders Ghandi, the father of indian independence, think about Mandella-these leaders are there for the world to emulate but no one cares! Again thanks for BR flomikren

• Philippines
21 Dec 07
Well, I saw charisse pempengco on the ellen degeneres show and I think that really made the filipinos proud :) What made me proud way back were my students. I was a teacher in pre-school and I really loved how they show their brightness :)

• Philippines
22 Dec 07
yeah it's great... i once experience teaching highschool students, practice teaching.. and it makes me proud whenever they show their talent and also their brightness... thank you...

• Philippines
22 Dec 07

• Canada
24 Dec 07
There are two people in my life that make me proud and that would be my children. When I see the things they do and things they achive it warms my heart to see. I know its is not a super star or public person but I dont think anyone could make me more proud. bb:)s