how will you celebrate this new year's eve?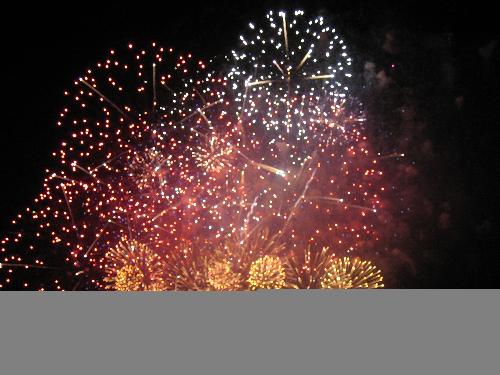 Philippines
December 26, 2007 1:10am CST
are you with your family? or you're far from them or you're alone. are you having some fire crackers or fire works?
4 responses

• Philippines
26 Dec 07
i celebrate alone by watching tv and news to see other country and my country also celebrating new year im far from my family because im working overseas this is my 2nd year celebrating alone but its ok maybe next year im with my family already happy new year:-)

• Philippines
27 Dec 07
oh, i'm sorry for that.. so sad... hope you'll be with your family soon. Happy New Year my friend..

• Philippines
26 Dec 07
i will be away from my family. this will be the first time that i will spend my new year away from home. i am abroad studying. it is difficult but it is a situation that i have to live by. i could not afford to go home since i am half-the world away from home.

• Philippines
26 Dec 07
oh i'm sorry.. i pitty you... so bad and so sad situation. hope you'll be happy this new year's eve even if your far from your family and love one's.. God Bless mensab..

• Philippines
26 Dec 07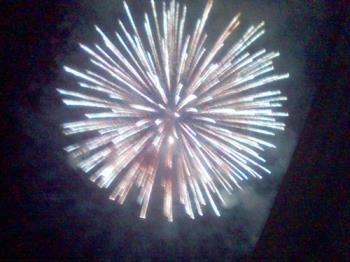 I'll be spending the New year with my family. I'll be cooking for them again. we don't tolerate fire works much probably just a few safe ones. We'll probably have some noisemakers again. The usual but its really fun since it only happens once a year.

• Philippines
26 Dec 07
haha, it's also fun to cook during this season, so delicious dishes for our love one's. i envy you coz i don't know how to cook, lol! Happy New Year!!!

• United States
26 Dec 07
Happy early New Years. I will be right in Times Square celebrating as the rest of the world watches. My daughter and I will be there about 4 pm in the afternoon to get a good spot. This is my first year in NYC and it took me a very long time to get here so for me there is no better way to bring it in. I am with my daughter but the rest are pretty far away. 2 other children in Maine and friends in Colorado. My Best, Aingealicia

• Philippines
26 Dec 07
this seems very fun! good for you that your daughter's with you this new year's eve, God Bless you too!