What Is The Brand-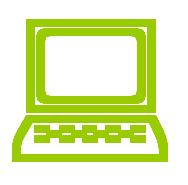 United States
December 27, 2007 10:03am CST
What is the brand of the computer that you own? Do you find it to be particulary reliable? The reason why I am wondering is because I am thinking about upgraded my computer from one type, to another. Currrently I have a Dell and I was wondering if their are any other brand names out their that have the customer service and great prices that Dell has to offer.
7 responses

• United States
27 Dec 07
We have two Dell computers a desk top and a lap top. We have never had any problems with them. Dell has great customer service also.

• United States
31 Dec 07
We have a whole network system set up. We only have Dell equipment, no problems here. I think the main reason we have the Dells is because my son knows how to fix and program them. I got mine used and he redid everything on it. I have had it for 2 years and I am still very happy with it.

• United States
31 Dec 07
I have a gateway. when I buy another it will likely be a Dell. the price for what you are getting is very good and the customer service is outstanding. I hear e-machines actually has very good customer service as well. though, the units probably need more servicing than others, heh. I have a fear of presario and compaqs - this fear was ingrained into me many years ago and while they may have overcome their inefficiencies I am left with a lingering distaste for them.

• United States
27 Dec 07
I currently own a Gateway laptop and an HP (Hewlett Packard) desktop. The Gateway laptop has served me well for over five years now although it's definitely had it's upkeep. I've sent it out at least twice, but Gateway has always been good about repairing it in a timely manner. I just got my HP desktop a couple months ago, and it hasn't given me any problems. I know Dell is a good brand because you can basically build your entire computer online. However, I don't know how their warranty is. You can now buy Dell computers at Best Buy, I think (or so I heard). Prior to a little while ago, you couldn't buy Dell computers in stores, which made it really hard to get people to service them. I think it's good Dell is getting it's products out there now. If I had it to do over again, I'd probably go with HP first, Gateway second, and possibly Dell third. Those are probably the three biggest companies out there other than Sony. I guess it all depends on your preference and if that particular brand has the computer you're looking for. My only suggestion would be to get a warranty with whatever computer you buy. Something will always go wrong on it, so you're guarranteed to have to use your warranty. Warranties aren't a bad deal (maybe $100 for three years) because you know you'll have to use them for at least one thing are another. The big deal is that if your warranty runs out and you don't have a new one, you can't guarrantee your computer anymore, which is super annoying. So whatever you get, pay the extra money for the warranty. It's worth whatever you pay. Most places will mail away your computer and fix it within weeks or even days. If they can't fix it, they'll replace it.


• United States
27 Dec 07
I love my Apple, It is going on 3 years and not a problem. No viruses, no trojan horses, no need to rebuild it, no performance issues. My sister told me her Apple has now lasted longer then their 3 pervious computers and almost as long as the last 2 combined. I will never go with anything else. If you have an Apple store in your area, you can get free classes and a person to talk to at the genius bar, they will answer your questions and help with all kinds of things. Seriously, look into an Apple, they are the only computer company that is really growing and are now #3 in sales. Their stock just hit $200. Do a serious comparison, you will be hooked and Apple can now run Windows, if you like that kind of pain.