I am worried about the mental health of a close mylot friend.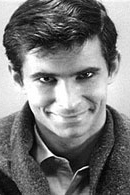 December 28, 2007 10:04am CST
i need some advice to help save the sanity of a good mylot friend. i do not want to name this person but they are very charming and friendly but keep referring to thier invisable friend. what is the best treatment available for someone with this kind of mental health issue? should we all continue to humour this person and thier 'friend' or should we offer council? my mum said she is a freak and reminds her of Norman Bates but my mother has had a drop too much and does not mean it. my dad said she needs to lie down in a darkened room with padded cells and he thinks she is not a girl but an animal of some sort. i could not bear that to be true! what do you all think?
10 responses

• Turkmenistan
28 Dec 07
I think that maybe you should go lay down in the padded cell and wonder how you know someone on Mylot has an imaginary frind that they talk to. I mean, did they tell you this? Or, is your imagination running wild?

•
28 Dec 07
worry about your own mental health xboxvirgin. spankin' the monkey is bad for you. get the real thing!

• Sao Paulo, Brazil
29 Dec 07
Hello, my friend! First of all, you should know that imaginary friends are "created" when people feel lonely or don't have enough attention from someone. Many times, they know how to hide it and it sounds like they are ok. Now, did this friend of yours lost a parent, a friend, a brother or someone beloved? Respectfully.

• Sao Paulo, Brazil
3 Jan 08
Hello! Just don't worry, man. It's 2008. You can help your friend. YOU can help your friend. You CAN help your friend. Just act, and everything will be fine. Let me updated on this. Respectfully.

• United States
29 Dec 07
Aren't all mylot friends imaginary friends?

• United States
29 Dec 07
My MIL has joined mylot!? Oh dear now I must be careful what I say. I know she seems to consider me her servant/slave so it fits...and I do think she's a bit loopy. I think you should just continue to humor her, there's no point in confronting a person like that, she may completely lose it and unleash her invisible friends on you.

• United States
29 Dec 07
Nah, it must not be her afterall, I just remembered that she does not like anything I do so I'm sure she wouldn't "lower" herself to join a site I belong to lol.

• United States
28 Dec 07
You Dad has joined myLot? Seriously? What is his user name? I think your friend is doing just fine and that everyone should have at least one invisible friend, although they might be sent to the spell doctor to get their spelling checked. I could not "bear" to think of this person having wicked long claws and covering his eyes at such a remark, though. We really really need you mum to join myLot, as then she could tell us all about YOUR invisible friends!

•
28 Dec 07
young upstarts like yourself need to learn to speak of thier mother with the respect they deserve. not drowning you at birth shows a compassion that many would not of had. next, do not presume at an age when you will still be searching for your first chin whiskers that you know when someone is mentally retarded. in the war many people became ill in the head due to the stress and fatigue. don't you jolly well go slandering innocent people as you sit playing your sick bloodthirsty machine video games. a good bout of national service will give you the kick up the behookie that you so soundly need.

•
29 Dec 07
I am not quite grasping the insolence behind disruption of my title but let me tell you youngsters what it stands for. that is my sevice number that i served under and i jolly well do not see what beverley hills has got to do with it. perhaps this is a joke and she is some high class hooker i do not know of because i neglect to read the trashy tabloids, whoever Miss Hills is really does not concern me, please do not behave in a trashy manner regarding my war service.

• United States
29 Dec 07
Maybe this person is completely sane and they just are saying this as a joke. I am not sure who you are talking about, so I have not read the posts where they refer to their invisable friend or anything like that. Maybe this person just wants the attention, and are trying to make people think that they are weird and crazy. I know a person in real life who is a teenager and she does things like this, but it is all for attention. In her head she know well that she has no make believe friend, she just puts on a show for everyone.

• Philippines
29 Dec 07
i think your friend is suffering from a mental illness.if you really care about your friend then this is the time to show it to her. she needs all the support and acceptance from people close to her. encourage her to seek help and be treated coz there are more effective treatments nowadays than ever before. A person who is properly treated for a mental illness can lead a normal, productive life and show no signs of illness.

• Canada
28 Dec 07
well.. I dont think that any kind of mentall illness left untreated is safe.. i mean what if this said "friend" tries to hurt the person, or someone else.. But really, what CAN you do so far away if it is just a friend on mylot, then how do you even know where they live to get them help? IS this "friend" that your friend have a scary friend ? Is it possible this person just has this "friend" to get some attention ? lol I have no idea who you are referring to, but isn't it VERY possible that the person will read your discussion ?