Scolding Children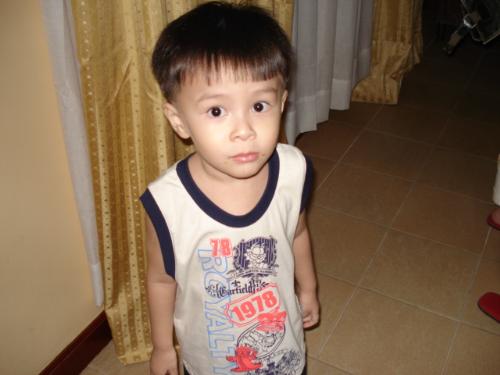 Philippines
December 29, 2007 2:02am CST
What do you think about parents scolding their own children in front of other people? I have experienced this and I really think that it's not proper that they do it....
3 responses

• Pasig, Philippines
29 Dec 07
parents should avoid scolding their kids in front of other people even if it is their relative.kids tend to have inferiority complex and may cause poor grades at school,they will become shy to anyone and does not become sociable and this will be carried until they will become adults and will be less productive.its better to scold your kids alone in your room without anyone there.

• Philippines
29 Dec 07
Yes that's what I think so too...I have experienced being embarrassed by my mom in front of my aunt and uncle (*cry*) and yep inferiority complex will really really set in.. I was so mad and so embarrassed that I cried so hard in my room... I kinda have this feeling that everytime we have a visitor she might do that...

• Philippines
29 Dec 07
I was in a public vehicle this morning and I heard this mother scolding her baby (take note: baby!) in front of all people. I know that the baby won't really notice that since she's still a baby but it's not proper that she scold the baby like telling her "I won't take you to the mall with me anymore because you always want to go where I don't want to go" something like that

• Pasig, Philippines
29 Dec 07
it sad to hear that a kid like you were scolded in front of many people.but still there are things to do to forget it.just put your mind in what you are doing and avoid remembering the bad experience you have had before and im sure you will do just fine.i know you can do it because i have passed it once.

• Australia
29 Dec 07
hi there glitzypurple i think that is very wrong and i have never seen it but poor children i what never di it to my children only a wooden spoon on bottom if naughty i got the stick on my bottom if i was naughty but i know in the bible you use the rod when naughty but i never use a stick but i do with wooden spoon i think scolding a child now that is abuse i reckon i wouls never do that thanks for this discussion and happy new years for 2008

• United States
11 Apr 12
There are too many things now-a-days that are considered child abuse. A lot of parents walk on egg shells afraid something they do will be seen as child abuse. I know a friend whose daughter fell off a trampoline and broke her arm. He was questioned about abusing her when it was a simple accident. Now-a-days you need to be careful.

• United States
11 Apr 12
There is a fine line being reprimanding and scolding. If in public and the child does something wrong, yes a parent needs to address it and issue the punishment to be handled at home in private. I don't like seeing parents yelling at their kids. My mother reprimanded us in public but it was in that motherly tone that we KNEW we were in trouble but a scene was not created and we learned to behave ourselves in public.