WIOW ! I have got a star on my 100th post isn't that great !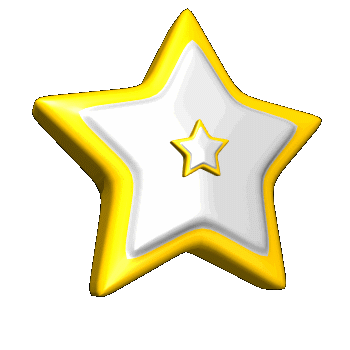 Pakistan
January 1, 2008 2:11pm CST
I reveived a star with a number on it as soon as I reached my 100 posts.I have become very excited but then I noticed that other members have stars too with differnt colors and different numbers on them.What does a star indicate . Can any one tell me ?
4 responses

• Netherlands
1 Jan 08
I found this in the FAQ, it's a direct quote: Your star rating relies solely on the myLot users. Your number goes up or down depending on how your discussion/responses are rated by the myLot community. Hope that helps!

• Netherlands
1 Jan 08
Last thing... sorry I forgot one important thing in my last message. The star appears at 100 posts and up :) So that explains why you got it at that point ;)

• Philippines
2 Jan 08
congrats on your star. you get a star when you reach 100 points. the color has nothing to do with your performance in mylot. but the number in the star has something to do in your performance. like you, i start at 5, then now i am at number 9. they say the highest is 10. so i am one step next to the highest.

• China
2 Jan 08
Congratulations on your gaining your star. Different stars stand for different reputations at Mylot. If you move your mouse to your star, you will see your reputation next to it. Have a try, dear rosema. I hope to see your star come to blue soon. Good luck, dear friend.

• Netherlands
1 Jan 08
I must admit I see this for the first time now, thank you for pointing that out. I'm going to see if I can lok it up somewhere.