FutureSex/ LoveShow from Madison Square Garden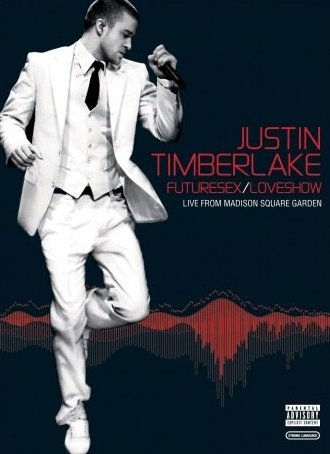 Poland
January 2, 2008 7:10am CST
Have you seen JT performing live? I didn't because Poland is not on his tour's "places to visit" list v.v Oh, well... even though I can still watch him perform thanks to "FutureSex/ LoveShow from Madison Square Garden" DVD I got for Christmas this year. I really loved it, i think this show was way better than the one done for Justified tour back when he promoted his first album. And what do you think about the concert or the DVD itsef? You like it or not?
2 responses

• Canada
2 Jan 08
I didn't know there was a dvd of his tour. I want it, I want it :P I'M happy that 1 year ago I saw his show live. it was the day o fhis birthday that he came to my town. it was the greatest show I ever saw. he came back in august but I didnt had the chance to get some ticket. When I saw him I was in the front row (well after the VIP) and I thought i was dreaming.

•
3 Jan 08
I saw the tour in London in July and it was incredible, he is such a talented guy, he does so much and it all seems so easy to him. I also saw the concert featured on the DVD on the TV and it was amazing to watch the show again from all the angles and see even more of the show as I was quite high up as we got the tickets last minute. I've added a link on my profile page to my gallery of the show I saw, thanks to a great zoom on my camera they actually turned out pretty good, there's only a small selection there but take a look if your interested. When he comes to Poland (which I'm sure he will) I would recommend seeing him...hes a great entertainer and live its a completely different experience!!

• Poland
4 Jan 08
I'm sure he will too, I just hope it will be before he turns 40 xD Well, some of his friends already visited us (like Pharell or Black Eyed Peas)so I hope they will tell him a good word about our cuisine or something xD I'm definitely gonna check that gallery of yours;)