these are the people whom i love the m,ost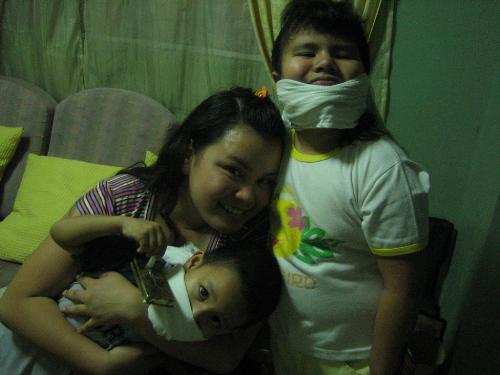 Philippines
4 responses

• United States
3 Jan 08
That is so sweet! I bet you are a Great Aunt!! I used to be the fun, great Aunt until I had my little ones, now they are my life and joy. Of course I still love my nephew, he's 17 yrs old now!! I have a 5yr old and a 4 yr old that are my pride and joy and I truly pray everyday that they have a blessed life and grow to be all they can be!!

• China
4 Jan 08
I most liked child them representing the hope and for the ideal which completed

• China
4 Jan 08
Hi,iyamapa!Your niece and nephew are so cute! I have two aunties and both of them love me so much.When I was young,I received beautiful gifts from them on my birthdays and holidays.You will be a good auntie!