why am i the a#*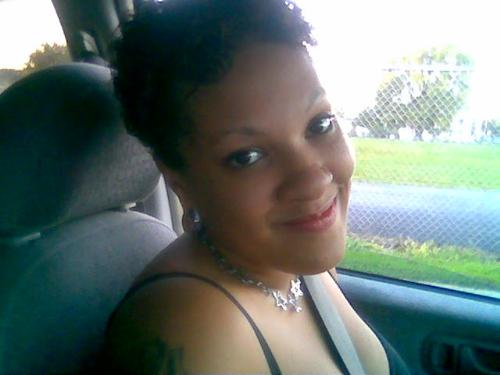 United States
January 4, 2008 9:04am CST
this is what happened i HAD i really nice explorer4x4 a/c power everthing it was a real dark green color heck it even has a sunroof i decided to sell it for 3,000 well my hubbys dad needed a car but could not afford that muchso we discussed and decided to let him have it for 500 no paymnts-cash up front so my hubby took it to him and and he only had 300 so i wont give him the title because its not paid for this is the reason i dont do business with family this happened like 3 months ago and he has paid nothing else he cant give me the rest of the money but he can give his daughter money for drugs and keep his other son supplied in beer there is nothing wrong with either of them that they cant get a job now the son is 50 and lives with his dad and pays no bills the daughter is married and lives 40 miles away she has him drive my truck there to give her drug money so anyways hubby and i have had 2 fights about this am i wrong or right by not giving in? what wuld you do? i want to go take my truck back hubby said if i do i have to give his dad 300 back now i may be wrong but i think when u have a vehicle repoed they dont give u a refund my friend says i am right
8 responses

• United States
15 Jan 08
I know I'm jumping in a little late to this conversation but I think you have a right to feel upset betrayed and offended. You literally tried to help you hubby's dad out and he walked all over you and put his son in a position that a husband should never be at a choice between his wife and his dad. Your hubby should understand that even though that is his father that you had an agreement and that out of respect to you his father should have kept it. If his father can foot the bill for all this other stuff, then he should finish paying you off. I'm sure you would have been happy to see $50 a week until it was paid off when he ended up only giving you three hundred instead of five. But your hubby is only looking at it as this is my father and i'm his son and he raised me and so on and so forth. I think what would be smart is that you call your father in law and take charge of the situation. Tell him he has x amount of time to get the money to you and if he doesn't then you will be picking up the vehichle. If he does anything to disable the vehicle then what I would say it get a tow truck take it to the nearest garage and have the lock changed on all the doors so he can't put the item back on and then drive away with the vehichle. ... I feel for you because you are stuck in between a rock and a hard spot. You need to make it very clear that you would do the same thing to your family if this was happening so your hubby isn't thinking you're only doing this to his family. Another things is before you repo it check your state laws. Or do the really easy thing and report that the tags on the vehichle are not valid and then get it out of impound after the vehihcle is impounded. Your father in law will not be able to pick it up from impound becasue the vehichle is in your name there fore yours. Good luck with this situation. I know that your right but you have to also think on top of this these are you inlaws your stuck with them for as long as your married to him you can have a peaceful relationship with them or ww3 happenening that is entirely up to you and how you deal with the situation.

• United States
21 Jan 08
i would be happy with 50 a month as long as he was making an effort. having it impounded is a great idea!! i have already bought a new ignition so they wont be able to start it once i get it back. my only concern about having it impounded is if my hubby will try to make me give it back? id hate to have to get a divorce over something so trivial but i am who i am and right is right u now all that good stuff thanks foryour input

• United States
21 Jan 08
Your Hubby shouldn't let this come in between your love you had a deal the party on the other end didn't hold to their end. Ask you husband if this wasn't family what he'd do? Then ask him why he feels it should be different for his father. Also remind him if his father did this to a stranger he would also be out a car a long time ago. I think your hubby just needs to look at it through you eyes. Goodluck.

• United States
7 Feb 08
i think he should to. he wont or cant im not sure. this is still something we are arguing about. i called the junkyard. they said they would go get it and give me 200 bucks since it wont run now ( no gas tank. ) i think i may do that


• United States
4 Jan 08
I definitely do not believe that you are wrong in your situation. I know it has to be hard on your husband to have to hear about and see the things going on with his family, but he also needs to realize that you are his wife and you come first. You knocked off a great deal of money to give the truck to his dad and his dad should give you the other two hundred before even expecting to get the title. It's wrong of your husband to be fighting with you about it. I'm sure he is frustrated with his family and with you being the closest you are the easiest to take it out on. Just try calming sitting down with him and explaining why you feel the way you do about the whole situation and if he wants to argue about it then tell him that when he can calmly sit down with you and discuss it, you would be more than happy to talk some more about it. Good luck and keep us posted. God bless

• United States
4 Jan 08
we have sat down and agreed to disagree about it and we dont argue anymore until the next time he sees his dad he just got back from there is being very quiet but his dad has called 2 times already and hes been home less than an hour

• United States
5 Jan 08
I'm so sorry. I know how difficult that can be. I watched my mother and father fight for years over his mother. Every time he went to see her, you better be prepared, cause it was world war three after he got home. She would do the same thing to...call not even an hour after he's gotten home and all that crap. I would like to tell you it gets easier, but unfortunately it seems like it's always gonna be like that. Things have calmed down for my dad and mom, but his mother is in hospice and has totally changed how she acts...but then again she doesn't have much longer. I will be praying for you and your husband that things will change way before that time for the two of you and his dad. Good luck, keep us posted, and God bless

• United States
5 Jan 08
i think im just gonna go get it if we fight then we fight but meanwhile his family will realize that the game is over


• United States
4 Jan 08
girl you are so right not to do business with family. but now that you did let me tell you this. if the price of the truck was $500 and he was to make payments on the $200 and has not done so, then by law you can get the truck back and no you do not have to give him back the $300. girl i watch a lot of Judge Judy

• United States
4 Jan 08
i knocked 2500 off just for him didnt offer to do that for my sister thats alot of money so he drives it with illegal tags and i just found out no insurance so now im gonna have to put it back on mine and ill still be screwed if he wreck because he is not a covered driver!!!i want to go take it right now but ill probably wind up in divorce court so i just dont know what to do giving him the title is not an option

• United States
4 Jan 08
girl girl girl!!! i don't know what to tell you. I would have to be fighting with my husband because that is crazy! no insurance, what??? do you know how much trouble you can get into if he has an accident??? girl you better get that car and let the chips fall where they may

• United States
5 Jan 08
yeah im probably gonna go pick it up today i absolutely refuse to just give anything to anyone that is not making an effort

• United States
4 Jan 08
It's true that they do not give your money back when they repo your car. It seems like you tried to do something nice and now it has come back and bit you in the butt. If they wanted you to donate the car, they should have just said so in the first place. I would not feel bad if I were you for wanted to get the car back. Your husband wants you to sacrifice something of value to you for his father. If it was your husbands car and your father doing that to him, what would he do? If you don't have financail stress then I would just keep holding onto the title until he paid for it. I would also tell him that I expect him to live up to his part of the agreement on payment. Even if he gives you $50 a week, you should get a payment from him. If you are having financial stress, I would discuss with your husband why you want the money for the car. He will understand that you aren't being selfish if he sees that you are more concerned with being able to pay the bills instead of saying the car is mine. First you need to get your husband to see you two as a a team. You aren't going to get anywhere if you are waging a war with him about the car. I would try to get him to be less defensive for his father too. I know how this situation is. I have been here before. It wasn't worth it to me to have my family upset with me over money, so I counted it as a loss, and never offered anything I couldn't lose again.

• United States
4 Jan 08
i dont need the truck and i dont need the money its the principal of it to me he did exactly what we agreed not to do without asking me we have been together for 5 yrs and this is the only thing we fought over i want his dad to make his kids be responsible for themselves and if he werent supporting all of them i would probably just give him the truck

• United States
5 Jan 08
Whats done is done.Count it as a loss,give his dad the title.This situation has caused you and your husband and his father hard feelings.Its not worth it.You really learned the hard way so now you know to never get in this situation again.Its only a material thing,its not worth it to wreck your family over a stupid vehicle is it ?

• United States
5 Jan 08
its really not about the vehicle to me its about the principal behind it if i give in they will keep expecting more and he will keep giving more if i dont then they will know its over and stop putting him out and maybe just maybe they will assume some responsibility in life nothing is free and it is time they learned that yeah there will be some problems by me taking it but there will be more problems if we keep going like this so i think im just gonna end it all today and go take the truck i told my friend i was probably taking it to the junkyard but that would be spiteful so im not gonna

• United States
10 Jan 08
After reading through everything you said, I think you need to go get it NOW. If it's still in your name and he's driving it illegally it will be your responsibility to pay for damages caused by your vehicle. Don't put it back on your insurance for him to drive it. Consider the $300 a rental fee (a cheap one at that) for several months of use and wear and tear on your vehicle and sell it to someone who will actually pat it's full value. They've used you and if you don't out an end to it now they'll just keep doing it. If your husband can't understand how he's enabling them to do this then I think you two have a lot of issues to work out.

• United States
10 Jan 08
his family is the only problem we have and that is a recent thing. i tried to get it back but no one is home. if i call the police they will file theft charges. i have an uncle on the force. i dont want that talk about drama!!!! but short of doing that i dont know.... yes my hubby will pi$$ed but he will have to get over it. he can enable them all he wants but he can leave me out of it. thanks for the comment.

• India
5 Jan 08
Very very tough. One thing I will do,i,e, not to enough thinking after any purchase.

• United States
12 Jan 08
Is the car still in your name? If it is I would have no problem with going there with the keys and driving it home with me. Let them call the police and do what report you for taking your own car? Please stand up for yourself now and put your foot down. The sooner the better. Let them know you will not be taken advantage of family or not. Take him to court if you need to. Stand up now or else they will keep taking advantage of you. Let us know how it goes.

• United States
14 Jan 08
yes it is still in my name i will not sign it over he has no bill of sale nothing he has illegal tags on it to boot i went 2 times to go get it the first time noone was home the second time well they took the gas tank off of it!!!!

• United States
7 Feb 08
my fil is the worlds biggest user and manipulater!!!! u now just 2 days ago he asked to borrow 1200!!! can u believe it?!!! surprisingly my hubby said no. that is awesome. maybe now we can get somewhere!!!

• United States
22 Sep 08
If your father in law's son that lives with him is 50, then I guess your father in law is in his 70's? In that case, he is probably old and doesn't have much money and as you say his kids are taking what he does have. A lot of times, old people cannot stand up well to their grown kids. You have your own husband to think about. Put it this way: is this principle worth losing your relationship with your husband? I doubt it. In the interest of keeping your husband happy, and helping an old man who seems to have a LOT of troubles, just sign over the title and count it as your loss -- and your good deed. I think you are right, in principle, but it is not the time or place to stand your ground.

• United States
22 Sep 08
and see that is exactly why i clash with some people. im all about the principal. i knew that if i took it back, he would get one. his kids at home need something to drive. so i guess they helped him sell some tools he hadnt used in 10 years to get one.