Do you love Sports?

South Korea
7 responses

• China
9 Jan 08
Of course, I love sports. football, basketball,ping-pong, swimming, mountain climbing, skate, and so on. I most like mountain climbing, that's great, I could enjoy the beautifu natural view while I'm playing.


• Philippines
9 Jan 08
I like bowling, badminton, and volleyball. When I was in high school we played volleyball and we even signed up for the competition for national convention in our school but due to unfortunate events, we weren't able to compete in that competition :( I like bowling and badminton too.

• United States
8 Jan 08
My favorite sport is football. I also love basketball,hockey and baseball. I really love college football the most.

• Canada
8 Jan 08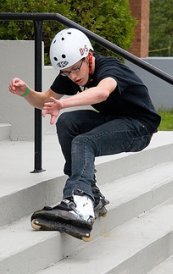 I'm a sports junkie. Sports that I like inclue: basketball, volleyball, hockey, soccer, football, baseball. Some extreme sports that I enjoy are mountain biking (long trecherious grounds), rock climbing along a cliff not the wall, white water rafting, kaiacking, rollerblading anything that gets my heart pumping and almost getting to the point of over exsertion.

• Uganda
8 Jan 08
Yes am a big fan of football. I can stop everything am doing to go and watch Arsnal my treasured team

• Philippines
8 Jan 08
In ballgames I like basketball, baseball/softball, volleyball and soccer too. In the tract events, running is the best....!