Photos that cross the line?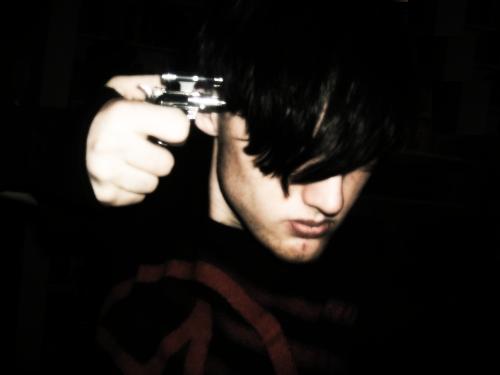 United States
January 9, 2008 11:20pm CST
I have a friend who likes to send me pictures to edit for him because he says I make them look "kickazz". He sent me one the other day that I thought had the potential of being a neat picture, he of course clarified to me that the object in the picture was in fact a lighter and he had no intention of ever doing what was shown. Now, I think I did a good job and the picture looks good but some people say that the picture crosses the line. What do you think? Where should the line be drawn as far as pictures go? He had planned on posting this on MySpace by the way.
3 responses

• United States
10 Jan 08
I believe that this should not be put up on MySpace. I t could cause issues that he does not want to have to del with. Younger kids may take it the wrong way and do something stupid. He most likely would have no intension of this happening but those that already thinking about it may take a cue from this that was not intended

• United States
10 Jan 08
Well he's 19 and doesn't have any younger kids on his profile, it's mainly older people but I can see where you're coming from. I mentioned to him he may have some trouble but he still posted it.

• United States
10 Jan 08
I hope he does not have too many problems with this. Then again maybe if they block it or something he'll learn that he can't post stuff like that.

• Canada
10 Jan 08
It's fine to edit pictures but I think that is crossing the line. And specially if posting on something like myspace or facebook. Any photosharing site. The terms of use are going to be subjected to question if others don't deem the picture as being approiate. People are and will have discremences of the use of this photo. Even though that it is a just a fun picture (to him) and it does look really good. It's going to come into question.

• United States
10 Jan 08
I told him I wasn't sure how people would react to this picture but he is now using it as his default and has been for about a week now, so far no issues. Sure there will be eventually though.

• Canada
10 Jan 08
It's up to him to use it or not. But he does realize there might be repocautions right ?

• Philippines
10 Jan 08
i do not see any problem in the picture in fact your good at doing it, but i want to advice to make the picture clear..... about your question we that far.

• United States
10 Jan 08
I made it blurry on purpose, it was a blurry picture to start and it wouldn't clear up and look better so I used an effect and blurred and darkened it.