Beyond what is obvious...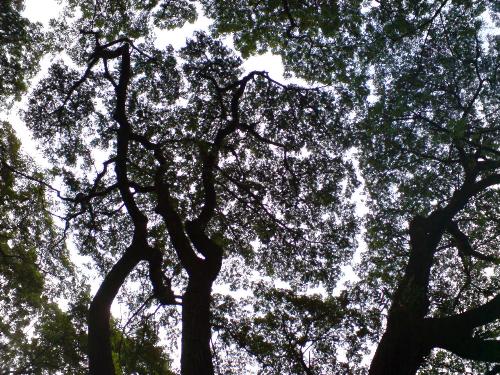 Philippines
January 10, 2008 1:06am CST
My brother took the picture below using his cell phone and i asked him to send it to me via bluetooth so that i can transfer it to my laptop... as i was carefully admiring the photo... i suddenly saw a smiling face in the middle made by the leaves and the light from the spaces... very interesting...then other images started popping from the picture... Take a look at it and then tell me what other images you can see... it is like cloud watching but the shapes don't exactly change...
4 responses

• United States
17 Jan 08
That is a cool photo. It reminds me of a Jackson Pollack painting.

• United States
11 Jan 08
I saw the smiling man too =) I think it's beautiful!!!