the special thing about FIRST LOVE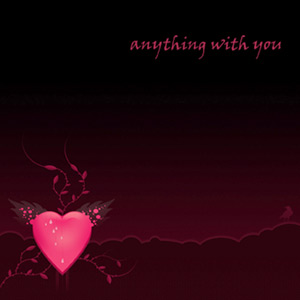 Philippines
January 10, 2008 8:45am CST
You will never forget your first love. That's what makes it so special. You love so hard, so deeply, and so intensely because you don't know any difference. It is the best until it is over. Then you're hurt like you've never been hurt before. Eventually, you love again, but you love differently. You will love more cautiously. Just know that there is so much more love waiting for you, but there will always be one FIRST.
3 responses

• Philippines
10 Jan 08
It really is special in one's life. It's already been 5 years when I fell in love with my own best friend which lead to our friendship falling apart. We never dated. What happened was that, when he found out that I was inlove with him, he changed.. he never talked to me the same way he did before he knew how I felt. It really hurts a lot. I can feel what you are feeling shameh. It's just a very rare feeling that neither one of us can explain or understand. We just love that "ONE" person unconditionally regardless of how painful it is . As for me, I have moved on and had several relationships but there are just moments that I can think of my first love and end up falling for him all over again.. though it doesn't hurt that much now rather than before. I still have feelings for him, deeply. Anyway, I am happy now. As what I always believe in: " First cut is the deepest " .

• Philippines
10 Jan 08
Hi there meemingNEW! I am very impressed of what you have shared. Honestly speaking, we are in the same shoe. My first love is actually my best friend. But the good thing is that we happen to feel the same way. So we nurtured that love and the friendship as well. However, we could never control everything in life. We unfortunately had some misunderstanding and were never able to fix it up that had led to separation. It was really so painful because I did not only lose my boyfriend but also my best friend. And yeah, you are very right. That first cut actually hurt the deepest. But I'm still so glad for you for have already moved on and is living a very good life right now. Cheers girl!

• Philippines
11 Jan 08
At least you shared a special thing together shameh even though its over now. Unlike mine.. our friendship ended when he knew how I feel. That suc ks but we can't really teach someone to love is the way we want to be loved. I just hope you'll find "mr.right" shameh. As for me, I still do think about my first love and I will always have him in my heart. And I bet you'll always have him in yours too.


•
19 Feb 08
the feeling is great when you feel in love...but it's more intense in your first love..you almost give up everything for that person as if he is all yours in your whole life.there's always a reason for you to cheer every moment that made you forget the possibility that he'll be gone..and thats the hardest thing ever.it takes years to forget the feeling with your first love.you may find another someone special but i assure you that nothing more special with your first love. though its hard to forget, still nothing to be regret for because you've learn a lot from it.through that miserable experience, you'll grow as a strong person.