Wanna buy a car with your Mylot earnings??? LOL TATA NANO is here!!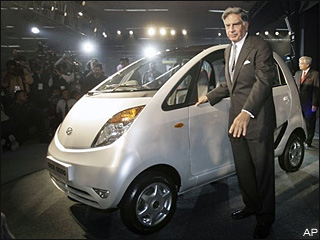 India
January 11, 2008 2:40am CST
The Indian motor Giant unveils the Worlds Cheapest Car by the name of Tata Nano in the ninth auto expo in New Delhi. It costs just Rs.100000, taking 40RS=1$ it costs just $2500! TATA calls it the peoples car which helps not only indians but also millions around the world to realize the dream of owning a CAR! The car has a rear-wheel drive, all-aluminium, 2 cylinder, 623 cc, 33PS, MPFI pertol engine. The car is highly fuel efficient, promising to give more than 20 km/liter of Petrol! The car also meets high safety and environmental standards. What do you think the effect TATA NANO is going to make in the way people travel in india and across the world??
2 responses

• India
11 Jan 08
I guess the car would give good quality performance only for a shorter period, as the cost talks for it. India is trying to be, "next china" by reducing cost in all the goods they produce. Lets hope and pray that TATA dont get a better threat from China's, 'CAR MAKERS'

• India
11 Jan 08
the car is mainly meant for Indian consumers, TATA is just keeping its promise of coming up with a 1 lakh car made 4 years ago! I dont think the TATAS will compromise too much on the quality aspect, its a company with lot of reputation!

• India
11 Jan 08
Lets hope for the best, but i m not confident abt their quality wit dis vehicle.. I had planned to open up a SHOWROOM in my city for FIAT 500(an european machince), but have put things pending as soon as i heard the talks abt dis car.. They even ve passed few safety tests n ve proved their car an eco-friendly vehicle too

• France
11 Jan 08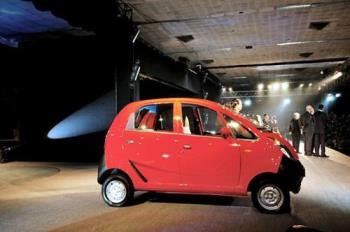 I am afraid is too little too late, who needs millions of petrol/ gas cars else there? At that price it won't replace all the old polluting cars around particularly who needs large cars for family, friends and work equipment.

• India
11 Jan 08
but its made for those who could not afford a car and at the same time wish to travel as a family!