first Tattoo

January 11, 2008 2:14pm CST
I wanna get a tattoo. Does anyone have any suggestions of where and what i should get?
7 responses

• Malaysia
25 Jun 08
This website http://www.artist-originals.com is a good source to find thousands of tattoo designs samples. Tribal, celtic, butterfly, polynesian seem popular types of tattoos, maybe you can try them.

• Australia
18 Jan 08
Hi PeachTree, I suggest you do your research for at least 6 months, and make sure the one your choose is exactly what you want. I like the one I have, but I have just recently found one I like more. So take your time, search the internet for tatoo designs, and make sure this is 100% what you want.

• Canada
11 Jan 08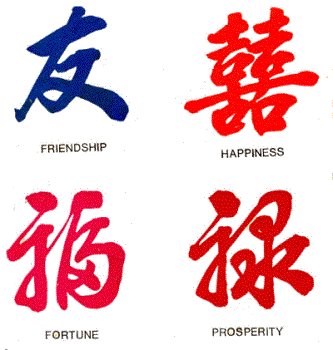 Whatever you do don't act on anyones suggestions here. It is your decision as you have to live with it. We can make suggestions all day about it. But it really comes down to you. Get a tattoo that means something to you for instance your name in chinese letters, in memory of, chinese logos that mean something like happiness, honour, brave etc. Get something that you will want on your body for the rest of your life. If you do not know what you want to get then you are not ready to get a tattoo.

• United States
11 Jan 08
I would start with something small and inexpencive. You dont know how you will react to the pain of it or if you wqill really like having one. It would suck to get started on a big one and you cant bear the pain. Dont get one on a bone like your spine, wrist, ankle the first time. They hurt worse because theres not much there. I have one on my spine and I could feel my spine vibrating while she was doing the tat. Very wierd! As far as what to get its all up to what you like. Maybe a small butterfly or rose or trible design. Go to the tattoo place and look through there books. You might find something you want. Or you can make your own. I wanted Hand prints on my Boobs and I took in a picture of a hand I wanted. They photocopied it to the size I wanted. That might cost more depending on detail and color. Good luck!

• United States
11 Jan 08
It should something that reflects you. Something you know you are going to able to live with your entire life. My first tattoo was two dolphins on my thigh. I love dolphins and it didn't hurt at all on my thigh. Lots of meat there. My second was a guardian angel on my back. That hurt some but if you can tolerate pain you're good to go.

• United States
11 Jan 08
Well it ultimately depends on you, I know that when I get my first one it's going to be on my right shoulder blade and it's going to a butterfly with my last name under it. I would suggest you get you name on you arm. in Old English print or some fancy type print

• United States
11 Jan 08
You can go to the nearest Tattoo parlor and have the Tattoo artist choose what design to put on. It is cheaper and less painful to get a temporary (fake) tattoo.