Have you ever been scammed in ebay?

Philippines
January 12, 2008 6:10am CST
Although I never was, I'm still curious if it is possible. I'm not talking about receiving emails stating that they're from ebay but actually aren't. I believe its your own fault for not being cautious enough. What I mean is, have you sent out money but never received the item you bought? What did you do? Were you refunded? Was the item defective? Or if you just feel that you've been scammed, please share your experience.
1 response

• France
12 Jan 08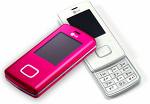 I actually received an email from them and thought it was not, contacted them and they confirmed, the same promo appeared on the site next couple of days. On buying, I had a bad experience - and many good ones. I got an used LG Chocolate Pink from a UK user and it arrived to me with a defective flex cable or whatever that made the screen useless. When I made the screen to work it had a image of a donkey. To add to it, she sent a sort of invoice with the price and the no refund policy for items damaged during shipping. The customs used to charge me taxes. All I wanted was an un-expensive used phone for my girlfriend. Now I only look at products of people with at least hundred of sells. Too bad.

• Philippines
12 Jan 08
Yeah.. I always look at their feedback to make sure. Also, having sold lots of items count but to me, having at least a 98% positive response from buyers is very important. If they have one or two negative feedbacks, I usually ask the seller why they got those feedbacks and some of the time, it is the buyer getting too impatient after only 2 days of end of bidding.