Is it just me or are you guys getting a server error a lot as well??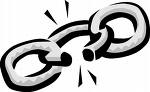 Canada
7 responses


•
12 Jan 08
Yup. I came across one earlier for about five minutes, they'll be having issues with the server load/data base as I got an error coming up times which expanded on the details. :) ~Joey

• United States
12 Jan 08
No, I havent been. That is pretty scary considering that I tend to go for longer responses (purelyu because I am a writer and long winded to boot). I hope that whatever is going on clears up soon. Suggestion: copy your post before hitting submit; that way you have the option of pasting it in on a second attempt.

• United States
12 Jan 08
To be honest, I don't think about doing it until a forum nails me and I lose a post. But if you are aware of a ongoing problem, and above the 500 mark, caution can be good. Hopefully, whatever is going on clears up soon.

• Canada
13 Jan 08
Hi,this started happening to me this afternoon,i did not know what was going on,haha!I thought i had fried something in my computer and started to panic.WAHHHH!!No more mylotting,boohooo:)Me whinning:) Peanutjar:)

• New York, New York
12 Jan 08
All day long this is happening to me. It is so annoying, really messing up everything I am doing. Try this, after typing a response hightlight it and copy it so that if you get the server error again you can try to paste what you have typed in a new response window.

• Philippines
12 Jan 08
I think the browser we use. I notice that there is an error like what you said. And I found out that my mozilla firefox have some error. And I don't think the mylot server have some problem.

• United States
14 Jan 08
I have no idea but I have not gotton any error