just got a new phone

Philippines
January 12, 2008 3:26pm CST
well, the durability issue won, so my brother bought me a Nokia5310.. so far, im loving it, except for the occassional automatic powercycling in the middle of music session.. but the camera is good, sounds is good, cool cool cool... soon il upload some pics i got from my cp.. and yes.. my brother gave it to me as christmas, new year and bday gift.. hihihih.. n_n
4 responses

• Philippines
15 Jan 08
hey hey.. you go girl! i thought i'd only see this in friendster.. hahaha.. take good care of this one, ayt! c',) 5310 is one of the music series, right? i mean, the nokia counterpart of SE walkman series? i know someone (not really a friend, just happened to know the guy) who has, i'm not sure though, a 5300 or 5700, and has this huge headset (as is the ones bigger than your ears) to compliment his phone.

• Bangladesh
14 Jan 08
congratulations. keep it safely.

• Philippines
13 Jan 08
Well good for you. Me, still mourning on my phone. I broke its lcd and still I don't have replacement of it for now.

• United States
13 Jan 08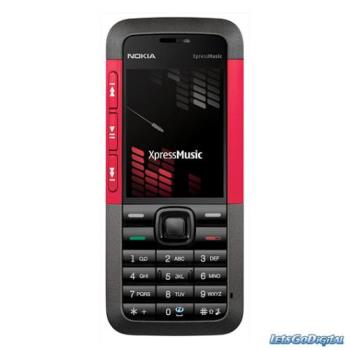 Yes that is a decent cell phone. It was a hot seller back then in Naga City. I had a few cousins that had a hold of that phone. That time though I was using the Nokia 6260. Well have fun with it and enjoy it. Is it that red/black or blue/black type phone?