She just wasn't ready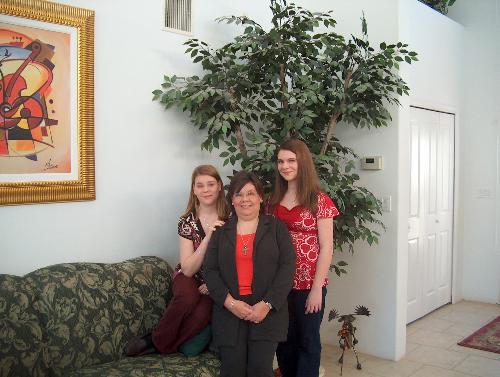 United States
January 12, 2008 11:12pm CST
When I graduated from high school in 1985, I was awarded a full scholarship to an out of state university. I moved to Texas, and into the home of my dad and step-mother. I started college in September with high expectations of graduating with honors, just like high school and becoming the next Leslie Stahl. (I was a journalism major) A month into school, I'd met a young man, and had begun to hang out at a fraternity house on a university campus across the Dallas Metro-plex from where I was going to school. If I went to class, it was sometimes with a really bad hang over. My grade point average plunged from that which had lassoed a membership into National Honor Society and Beta Club to a 1.6 the first semester. The spring semester was no better. In fact, it was worse! I came home to arkansas on spring break, and my mother and step-father tried to talk sense into me. But I was 19 and knew everything! Finally, on Sunday, as I was preparing to go back to Texas, my mother cornered me and informed me that I would not be going back in the fall. Even if the school would allow me to come back. Which I doubted they would have. Despite my lousy grades, heavy drinking and out of control behavior...I really did learn something that year. Those lessons didn't keep me from flunking out of college, but they have helped me as I've become a parent of a son and daughter who are now all college bound aged. My oldest daughter graduated from high school in may of last year. Her plans were to move off and go to school at a university about 3 hours from here. But as the summer came to a close, I noticed more and more warning signs that she simply wasn't ready. My husband and I sat her down at the end of July and very plainly told her that she wasn't ready and we wouldn't pay for her to go off...knowing that she wasn't ready. We explained that in our eyes, that we would be setting her up to fail if we allowed her to go off. We asked her to stay at home for a year and attend the community college here in our town. We would allow her to live here rent free if she stayed in school and kept her grades up. We would give her some of the same freedoms she would have at college...no curfew, the ability to choose her own friends, go where she wanted etc...as long as it wasn't something that would put her life in jeopardy. If she still wanted to go to the other school...she'd have to pay for it on her own. What we got was a wild child that ended up getting a worse grade point than what I had! We also got the peace of mind knowing that she was here, and we at least knew most of what was going on. Now she is having to really struggle this spring semester to get her grades back up, regain her choir scholarship and try to earn back some of the trust that she lost from us. I wonder what it would have been like if we'd let her go off?As parents, we often make decisions for our children that aren't popular. They cry, beg, scream and throw tantrums if they don't get their way. I've spent so many nights in the last 20 years crying over broken hearts, lost friends, dead dogs and hateful words that I can't count them. But still, we love them.
8 responses

• Philippines
9 Feb 08
I think the hardest part of being a parent is guiding our children to the right path. Especially if they are grown ups. Because they already have their own mind and wants in life. But even though, there should always be us for them. And even they don't listen to us, at least, we did our part as parents. Never give up on guiding your children. For we still know the best for them.

• United States
9 Feb 08
What is the hard age is now that they are young adults and still want to act like children. It is so hard to make that decision, do you give them advice and let them fall on their face when they ignore it, or do you put your foot down and say, you're only 18, and though you're technically an adult...you are being stupid right now.

• United States
14 Jan 08
Today so many parents would rather be a buddy and have fun with their kids than to remember they are parents. It is hard, huh? But in the long run it is probably better to be a bit too strict than to be careless. It sounds to me like you handled it well. Wonderful photo!

• United States
9 Feb 08
I have to walk such a fine line, especially with my girls and their friends. I am the school's guidance counselor, yet many of the kids hang out at my house. I'm Mrs. Paula or Mom at home, but the principal insists they call me Mrs. Carpenter at school.


• United States
9 Feb 08
making mistakes is fine, but there are times when a parent must step in and say, this is a mistake that can hurt you and I love you too much to allow you to do that. My parents did this for me and I certainly appreciate it. I hope that my children will feel that way as well.

• Canada
14 Jan 08
I did the same as you. Was amazing in high school finish 8th overall in the class, not huge but good, and went off to university to become a pharmacist...well uni life was not what i expected...my marks dropped with in the first month I failed most of my courses and wasted a ton of money and scolar ships. Now i have a 7 year old and a 2 year old and hoping to get them ready for uni. we live in the city where they will get more of an experince than what i had growing up in the country and hopefully will have freedom and not need it when they feel they want to go to university. That is awesome that you saw she wasn't ready and made her stay home. I hope I have that insight when my kids get to be that age.

• United States
9 Feb 08
You know I'm finding it so much easier to study, do homework and concentrate at 41 than at 21! It's just amazing how much easier school seems to be and how much I absolutely love to learn now! I feel like I just want to breath it all in now!

• United States
14 Jan 08
My daughter went off to college right after she graduated from high school. I never knew that the school she attended was known to be a "party" school. Even with the late nights and partying, she maintained good grades. She only stayed at the school for 3 semesters. She gave up on her education for a while. Life took presidence over her educations. She needed to get a job. The last job she held was a home care provider. She was able to go back to school full-time. She received her degree through independant study. She now holds a bachelor's degree in liberal arts.

• United States
9 Feb 08
that is absolutely awesome. When my son left for school, he got a basketball scholarship to a small private college that was just across town from a major university that made the Nation's Top 10 party school list for like 8 year in a row. (I think it dropped off this year) He said the kids from his school were always over there.

• United States
14 Jan 08
I did not have a choice. I had a full scholaship to Flaglar Collage in North Fl. I did not drink fo do crazy stuff, but the woman that raised me would not sign the papers to let me go, so I went into the Navy just to get out of an abusive house. I wish that I had parents that cared about me as much as you cared about your kids but for different reasons.

• United States
9 Feb 08
I'm sorry for that. It isn't fair when you have so much to look forward to and people that are supposed to care about you stand in your way. I am watching my step-father do that to my younger brother. He smothers him with "love" when all my brother really wants to do is grow up.

• Canada
13 Jan 08
I sometimes think it is best for the child to go off and learn from her mistakes. But then you do not want to do that because what if the mistake they made is irrevocable? If she is not mature enough for university, it is best that she stays where you can keep an eye on her. When you have family nearby, and that includes aunts, uncles, cousins, etc. it is easy for that young person to not make the errors they would have had they gone to a strange city where there is no one around who will blab on them. At least you stopped your daughter from doing the same mistake that you did and that is a good thing.

• United States
9 Feb 08
Those two scenerios are where my daughter's are! One is going to northwest part of the state where there is absolutely no one and the other is headed northeast where there is lots and lots of family. It's going to be hard to let them go and allow them to grow up regardless of where they go.

• United States
13 Jan 08
I wish I had been able to do this with my son, but #1, I did not have that experience when I went away, and #2, His dad was ill and I was all tied up there. I do wonder if something different would have been the outcome if I had kept a closer rein on my son. I am not sure it would have, though, as I was pretty much hands off when he was in high school, and he was always pretty good about following rules. He should not have gone to college at the time he did, even though he is incredibly bright, he just is not driven.

• United States
9 Feb 08
Now that sounds like my son! He took a year off and now is beginning to come back around and say "You were right." He's looking at ways to try and go back to school this fall. I hate that it's so hard on him now. But he cut so many ties when he quit and moved out of our house. He lost his insurance and the right to get my husband's university discount. We tried to tell him, but he knew best.