Coleman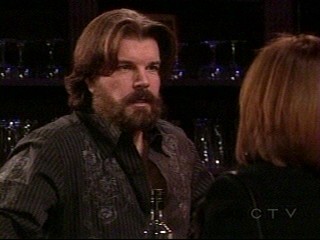 Canada
January 16, 2008 1:14pm CST
Now here's a day-player that I don't think we aee nearly enough of. Handsome (in a rugged sort of way), love his sometimes very 'colourful' shirts, too I would love for him to be on more and maybe eventually have connections or family ties to one or more of the main characters. Loving Tracy with Luke---but she could be a possible love interest for him while Luke's away/ What do you all think??? Can't remember his first name at the moment. Anyone know it???
2 responses

• United States
16 Jan 08
Good old Coleman, been around forever. I remember when he was working around Courtney. He is always just on the edge of being the unsavory character. He also worked well with Luke.

• Canada
17 Jan 08
Yes, he does work well with Luke...and Tracy. He fears Jason and Sonny, because he is on the 'edge of unsavoury', but still there is something about him, Like when Liz, Robin and the girls had their night out there, he was on about a contest for a big screen tv and he actually got Leyla to dance (not that it was hard, she was so sloshed that night, I wonder if she ever or ever won that tv??? Hmmm...Coleman is great, always makes sure the girls have a safe right home after their nights of drinking too. Yep, he was Courtney's boss. He paid her to strip at his club (before he ran Jakes)!

• United States
17 Jan 08
I did like it when he was on the show more. They made his character a "bad" person but he played it well. When Courtney was stripping for him it was to keep him from pressing charges on AJ, remember he crashed his car into the side of the building. That story line brought on a lot of good story lines. Such as Courtney and Jason. Which I wish would have lasted longer. I think they will bring him back in time. No I don't remember his first name either sorry.

• Canada
17 Jan 08
Yep I remember that, thanks! I checked out his history at www.en.wilkeprdia.org Interestingly enough, they mentioned that his full name has only been revealed once on GH and that was to Lila Quartermaine, of all people, Apparently his actual name is Cole Ratcliffe, but it also indicates that this may just be a 'story' he gave Lila to keep her happy, back in December 1992, and of course has been known simply as Coleman ever since! Huh, who would of thought? Blake Gibbons (IMO) does a wonderful job playing him, and I only wish, also, that he wcould be seen a little more!