I want to own a Chihuahua!

India
2 responses

• United States
17 Jan 08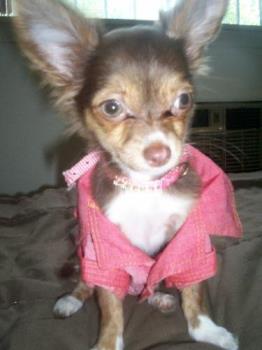 I own a long haired Chihuahua, she is very smart and sweet but they are a little more difficult to train as are yorkies. If you really want a chihuahua then you can put the effort into caring for them, once they are trained they make great dogs. You can foster a Chihuahua and get to see how you feel about owning one. Good luck!

• India
17 Jan 08
Thank you very much for the information. I certainly would love to take the best efforts to care for them. I really wish I could get one of these lovable breeds in my country.

• United States
28 Jun 08
I have 2 chihuahuas [8 years old] and they are very special dogs. They are much like a cat, they climb like cats and they keep themselves clean like a cat. Of course, they get along very with my cats. They don't like to be outdoors much. They are extremly intelligent and would do just about anything to please their alpha.