I need help to retain the good in mylot.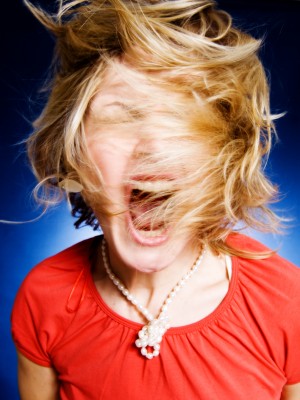 January 17, 2008 6:15pm CST
Who among us has not had a deletion? i have had countless! But i have a rubber head as they bounce off me and i go and discover a new identity! what of those that are well thought of but go without a thought? Pammid is leaving, and i for one disagree with this decission. If you agree with me please let her know. i would do the same discussion for anyone on my friends list as i love you all.
9 responses



• United States
18 Jan 08
I don't know what to say...I like Pammid and am sorry she wants to leave. You're a good friend for trying to convince her to stay.


• Australia
18 Jan 08
You dont leave because your discussions have been deleted you just be more careful that you are posting within guidelines, please don't leave i think everyone has had discussions deleted and posted many replies that were not paid for it is a community here isn't it? like in our own street i believe people should be able to post and promote as we do with our offline lives, if you hear of something good you tell your friends. dont be discouraged it is human nature.

•
18 Jan 08
I dont come here often but thought I would grace you with my presence this evening. I just want you to do a discussion on me lol

• United States
18 Jan 08
Do not fret, as I cannot imagine anyone picking up their marbles and running away just over 1 or 2 games lost. Isn't this just a game? Perhaps there is another reason that someone did not want to tell you boxman. Maybe your friend just couldn't bear to be here on myLot with you away for a whole week. That must be the real reason.

• United States
18 Jan 08
I think it's not all that bad to get something deleted. They have their reasons for doing this. I also feel if a person wants to leave they should. We are all having fun and not everyday is a good one. But to rally for these people not to leave is crazy. let them go and when they are ready they can come back. Most people that have left have not even said a word. I check lots of my friends profiles and many are 3 months gone. Wish them the best and let them leave quietly.

• United States
18 Jan 08
What a bunch of baloney! I really don't get it. This is supposed to be an open forum, is it not? If the Powers That Be don't want open discussion, then they should close down the whole thing! I don't personally know Pammid, but she's evidently well-loved by some of those that I love well, and I too am most heartily sorry that we're losing her. It's a cryin' shame. Exey, so nice to hear from you! I do hope you read my comments to you on last night's Cocktail Club. I daresay, they might make you blush! And since you're undoubtedly charming when you blush, I think I'll try that again! Anyone up for a drinkey?