Your favorite childhood pet!!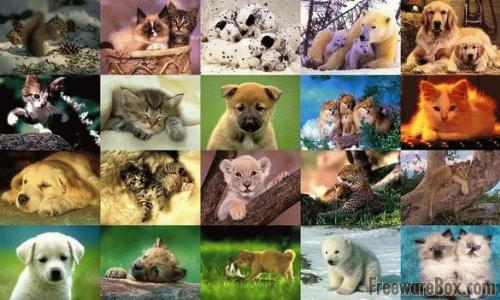 United States
January 18, 2008 12:14am CST
Alright most of us when we were younger had some type of child hood pet and some of us had more than one. My question is what was your favorite childhood pet and why?Mine was my Siberian Husky Nikki and she would sleep in bed with me every night and if anyone opened my bedroom door she would peek her head up and growl at them. She was very protective of me and the funny thing is she was supposed to be my step dad's dog.LOL!! I always find it funny how the animal choses who they are going to own.
4 responses


• United States
19 Jan 08
Thank you for your response.

• United States
18 Jan 08
my favorite childhood pet was definately my pure black german shephard named Bear. She was so awesome and smart. Mom had a day care, and she would let us kids do whatever we wanted to her, but if the parent came to take a kid home, she would bark like crazy. she was very protective of us. she was great at following orders. We think she could have been a body finder because every time we passed a cemetery in a car ride, she would go crazy and start barking and barking and barking...it was weird. I was 16 when she passed away. I will always miss her.

• United States
18 Jan 08
Thank you for your touching story. Pets always make a great impact on our lives when we are children. Thankyou for your response and have a nice day.

• Italy
18 Jan 08
I had this great cat I really adored. He let me do anything to him, you know how children are, and he lied to cuddle so much.My mother doesn't like cats but she just adored him. I remember I brought him home when he was about one month old and my mother didn't want it but it was too late to take him back. I had 5 cats after that but no one was like him, he was really the best cat in the world. Although I must admit he was peeing on the furniture and doors when he thought nobody would see him.

• United States
18 Jan 08
when i was young i had a pet rock lol remember the pet rocks. and also my German Shepard he was extra big for his size and he was very smart . we had him over 10 years . he seem to know my thoughs and always was with me on the farm

• United States
18 Jan 08
Funny how the animals or pets that we are close with can sense our moods and thoughts. Thanks for sharing.