How many heavens are there?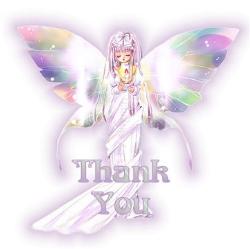 United States
October 29, 2006 8:13pm CST
I grew up believing there was only 1 heaven, The Kingdom of God. I was raised catholic although I'm not one today. I've been to many churches of different demoninaitons, and have never heard of more than one heaven. Now I attend a Baptist church, and the pastor says there are actually 3 heavens. One where the birds fly, one is the space, planets,...universe, and the one where we want to ultimatly go ...The Kingdom of God. So I went Bible searching.. and I've never really noticed or thought about this. In Geneis verse 1 it says....God created heaven and earth. Later in Genesis it pluralizes heaven and says he made"the heavens and the earth". So does this mean there is more than one heaven or does the use of the word"heavens" really not intended to have a plural meaning? My thinking is it means everything with heaven spiritually. I've ask my pastor to show me in the Bible where it talks about the specific heavens, but to this day he hasn't. I really want to know. Not that it would mean anything to my christianity, but I'm curious because I have never heard this before.
5 responses

• United States
6 Nov 06
1) Genesis 1:6-7. The first heaven is the Firmament, which is the sky around earth. 2) Deuteronomy 26:15. The second heaven is the Holy dwelling Place, where God is. Or look at II Chronicles 6:33, 39 3) Rev 3:12 Talks about the new heaven Hope this helps you out. I have heard this many times so you are not alone. Talk to your pastor again or someone you look up to in the church someone should help you look all this up. God Bless.


• United States
4 May 09
Handful, Genesis 1:1 In the beginning God created the HEAVEN and the earth. This is the first heaven. Revelation alludes to this heaven when it says in 21:1 And I saw a NEW HEAVEN and a new earth; for the FIRST HEAVEN and the first earth were passed away; and there was no more sea. Genesis 2:1 says, Thus the HEAVENS and the earth were made, and all the host of them. Verse 4 also talks about HEAVENS. This is thought to be outer space, the second heaven. Matthew 5:48 Be ye therefore perfect, even as your Father in heaven is perfect. This is the third heaven, the dwelling place of God, the spiritual realm. The concept of three heavens comes from 2 Corinthians 12:2 where Paul says that he knew a man caught up to the third heaven. (Generally held that he was speaking about himself). Some hold with more than three heavens but the bible only specically mention a number of three (third) heavens. Also the kingdom of heaven (the kingdom of God) is within you (Luke 17:21) and you are in the kingdom today if you are saved. John was in the kingdom while here on earth almost two thousand years ago,(Revelation 1:9). Check out this website and email me if you want to know more. www.churchofgodhamilton.com

• United States
3 Nov 06
hmmm....So I wonder if I'm the only one that has ever heard this. Why would a pastor get this idea?


• United States
3 Nov 06
I wasn't confused until my pastor told me that, now it's driving me nuts! LOL


• United States
26 Oct 09
I actually just taught on this 3 weeks ago, I've heard of as many as (10) heavens before so it made me search it out for myself. I have found a total of three. Gen 1:6-8 Speaks of the Heaven created between the waters (3rd)(oceans and clouds). I don't have the scripture at hand but where satan describes the heaven that he shall be in just above the clouds (2nd) and of course the Kingdom of heaven. I am going to find my notes so I have the scriptures at hand but I would be more than happy to discuss this with anyone that agrees, diasgrees or would like to just discuss further livingright4jesus
@yahoo
.com Pastor Rob. God Bless