Who are the Greats of the World of Music?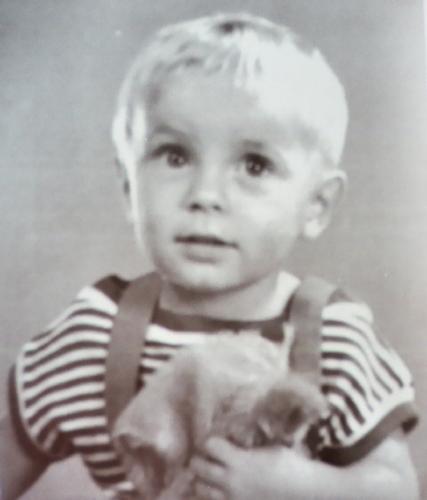 United Kingdom
January 25, 2008 4:07pm CST
Who are the names that will last in music? Who are the names that are still remembered years after they were first famous? Frank Sinatra? Edith Piaf? Elvis? The Beatles? Michael Jackson? Who else will still be talked about in 5-100 years and be greats, in the same way that Beethoven is a great; Debussy; Louis Armstrong; Bing Crosby...who is lasting the course and still last the course and be seen as great in many years?
10 responses

• United States
26 Jan 08
There are too many music greats.Here are a few, Chopin,Bach, Beethoven, Mozart,Schubert,Tchaikovsky,Irving Berlin,Cole Porter,The Gershwins,John Barry,The Beatles, Elvis,Nirvana, Soundgarden,Aerosmith,Led Zepplin,Queen. I know I am leaving people out but these are the ones that came to mind.

• United Kingdom
26 Jan 08
I agree with many of those, notably Bach; Mozart; Tchaikovsky; Berlin; Porter; George and Ira; John Barry. Regarding the Rock artists mentioned, with reservations, I agree with them too, although I can't vouch for Aerosmith, as I'm not overfamiliar with their work. I was never a massive Chopin fan, although some pieces I liked; nor Schubert; nor Ludwig Van...my dad would not thank me for saying that, cos he's a musician and has always informed me that the late Beethoven quartets are the acme of musical perfection.

• United States
26 Jan 08
I knew I forgot someone. Patsy Cline.I had a unique up bringing.My mom loved country music and my dad r&b and big band , and jazz.I played classical so my first favorite composer was and is Beethoven.I have a love-hate relationship with Mozart, you would too if you played Eine Klein Nachmusik as many times as I have.I hit my teens and i got my rock n roll heart. And about 10 years ago, I saw this movie, Impromptu and I fell madly for the music of Chopin. In fact of all the composers I listed , there are two that take my breath away, John Barry and Chopin.If you get the chance, rent Impromptu. It is the love story of Chopin and George Sand, a total chick flick, but listen to the music.Most of his great pieces are in the film.

• United Kingdom
26 Jan 08
I love Patsy Cline. I always said she bridged the gap between Country and Pop; but then she had great songs, such as "Crazy", written for her by Willie Nelson. I've seen "Impromptu". Hugh Grant played Chopin in pre-superstar days (Judy Davis as G. Sand); I liked it alot. But my favourite ever movie biog of a composer is "Immortal Beloved" about Beethoven. The music is glorious; yes I know I'm not a Ludwig fan, but, I made an exception for this fabulous film. There are other OK composer biogs of the cinema, but this is my fave by far. I really recommend it if you haven't seen it.



• United Kingdom
25 Jan 08
Fair enough. Australia has produced some fine musicians. I'm a massive fan of the Australian composer Percy Grainger, who orchestrated English folk song to haunting effect. Crowded House are one of my favourite Rock bands ever, but they are from New Zealand and yet beloved of Australians. The Bee Gees are faves of mine; they are English-Australian. And then there's my dad, who has been a musician since he became the soloist with the Sydney Symphony Orchestra aged just 9 years old. But I know that's just a very short list...

• Australia
25 Jan 08
oh wow that great to hear, I grew up with 60's music and now I am connected with some bands today, trying to promote them which is not easy....

• Australia
25 Jan 08
Yes AC/DC were really good but I think there were many bands and artists fron here better than them but they just didn't go overseas as was a must in those days...


• United States
28 Jan 08
All those that you mentioned, but also Depeche Mode... they've been going strong for 25 years, and its time they get their proper recognition!

• United Kingdom
28 Jan 08
They were pretty big in the US in the 80s...not bad for a bunch of lads from Basildon, Essex.

• United States
28 Jan 08
They're still major all over the world! You just have to know where to look. Our whole family loves the albums and the concerts... we were in on the ground floor of the new International Depeche Mode Day (nov.10... be ready next fall!), we have fan pages, forums... musically, this country is too shallow to appreciate anything for more than 10 minutes... most of what we have out there is covers and garbage. I like my music original.

• United Kingdom
28 Jan 08
Me too. On the whole, I dislike covers intensely, unless they improve on the original. This can happen.


• United Kingdom
3 Feb 08
I've been listening to "Kind of Blue" this last day or so an album I've never really gotten into until now; just how much Jazz/Rock Fusion, Smooth Jazz and so on owes to that album and others Miles Davis created from '59 onwards has become clear to me for the first time. I'm gonna listen some more!

• United States
6 Feb 08
Definitely ahead of his time... Muthikal Geniuth...

• United States
2 Feb 08
I would say that The Beatles are the best ever. I am not talking about classic music on purpose, because it is separate sector for me. I think that Beatles mania will go for many years to come.

• United Kingdom
2 Feb 08
It would certainly seem so. The level of interest still created by the Beatles at such immensely popular internet sites as imdb, and youtube seems to span the generations, with the children/grandchildren of original fans declaring their love of the Beatles, and their favourite Beatles.

• United States
2 Feb 08
I can always listen to The Beatles...all day long...:)

• United Kingdom
3 Feb 08
They really did create some wonderful songs. I prefer the innocent 63-65 period I have to say, the Beatlemania years.

• Canada
23 Feb 08
Michael Jackson. I'm not a huge fan of his, but he is truly one of the greatest singers and entertainers in recent history. It's a shame that he will forever be tainted by molestation charges. People won't remember him as a great musician, but as a pedophile, which is too bad.


• United Kingdom
8 Apr 08
They wrote some excellent songs; that's undeniable.

• Philippines
4 Feb 08
I consider Metallica as the father of all the rock bands. Man, they're just great every time they perform. I believe Nickelback will be remembered because almost all of their songs are hits. I like The Carpenters, when I was a kid I used to listen to some of their songs. I actually didn't recognize them as The Carpenters yet, it was when I was in high school who's a music addict. :) I know that there's so any musicians that's legend and will be legend but so far these are the people I can think of.

• United Kingdom
5 Feb 08
I'm not too familar with Metallica, although I'm aware of their influence. I love the Carpenters; Karen's voice was absoluteley unique, and what a charming performer she was, just lovely.

• United States
30 Jan 08
Beetoven, and of course elvis and michael jackson

• United Kingdom
30 Jan 08
Beethoven has certainly stood the test of time; it remains to be seen whether Elvis and Michael Jackson will do so also.

• United States
30 Jan 08
Beetoven, and of course elvis and michael jackson