Who Hung Coop?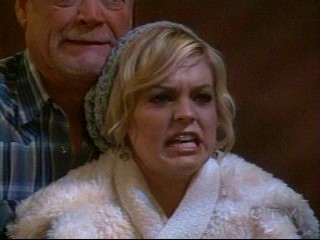 Canada
January 28, 2008 4:28pm CST
After today's show I am now more convinced than ever that Coop's death was NOT a suicide. First of all, the Port Charles couldn't solve one case properly if they tried and secondly why did Coop call Jason right before he died? Yep, he wanted to tell him something important, like that Jerry Jax was trying to blackmail him? I think Jerry killed him or had him killed to silence him. Poor Maxie it seems people are disappearing from her life one by one...
4 responses

• United States
29 Jan 08
Hummmm... Well let's see Jerry aka whomeve, Logan, or maybe the new guy living and working(?) at Kelly's. He is a strange person who keeps being seen in the background...

• United States
29 Jan 08
I think that Daniel character that just started working at Mike's Diner is a very suspicious fellow. He is new and is always late for work. He also seems to be watching alot. I think he is either the Text Message Killer or he was hired by Sonny to protect Mike. Maxie just can't keep anyone in her life, her sister, mom and boyfriend(s) are all gone. Who should we set her up with? There aren't too many available men. Maybe one of Sonny's bodyguards would like her.

• United States
30 Jan 08
Of course Coop didn't hang himself. Jerry had that done, remember when they showed Coop talking to jerry on the phone and said something like "I'm through. This is over" kind of thing, refering to their relationship as 1 and 3? They never showed Coop calling Jason. So of course Jerry had to cover his tracks. And Daniel - bet you he has absolutely nothing to do with the current storylines! They often pull in a new person/storyline at the tail end of an existing one - to make you think this new person has something to do with the solution to the current problem. But when in it plays out, this new person is just the start of a new storyline. And we all know GH needs some new storylines! This Text Msg Killer is getting old, so is the Nickolas thing and Lulu and her threesome is getting really old. I wish they'd do more with Spenilli - he is so funny and refreshing! And someone mentioned that the PCPD never solves any crimes. Isn't that the truth! Shame to admit it, but they just don't seem to be able to! And hte way they protray the Police Commissioner - good grief! How stupid! Okay, so it is not a major role, but still, don't belittle such an important job. But then again, look at how they portray doctors and nurses - just a bunch of s*x bunnies.

• United States
30 Jan 08
I agree with what the others have posted about Daniel that works at Kelly's. Especially after today's episode when he threw the blender. Logan is almost always with Lulu or someone else when someone is attacked or killed. I think Jerry knows who it is.