Are we payed for making a tag on our discussion here on mylot?why do we tag?

Philippines
January 28, 2008 5:25pm CST
I was just wondering what tag for after we would want to post our comment. How necessary it is to tag each discussion? Can it add some points for us aside from the discussion and pictures? what do you usually type on a tag after discussion,please give an example.Thank you very much in advance.
4 responses

• India
9 Feb 08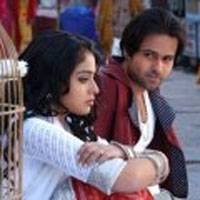 Hi jtmblossom! If you ask me, tagging discuusions does not effect your earnings directly but indirectly, I think they do. As mentioned in the terms and regulations here on this site, tagging discussions dont increases your earnings, neither they are decreased if you ignore it. I always tag my discussions as it helps me in displaying my discussions to lot more people. More the number of tags you add to a discussion, more mylotters will notice it and more the number of responses you get. Since there is a limit to the tags too, I usually submit 6 to 7 tags as an average to my discussions. Earlier, I also used to ignore this, but now I always do tag my discussions. It helps me as well as to other mylot members to search the discussions of their intrest. Tagging the discussions makes the search easy for other members as they can find their discussions easily and faster.... So finally, I think we all should add some tags to our discussions. Just give it a thought, you easily spend around 5 to 10 minutes to respond to a discussion, then why dont just spend one more minute in tagging the discussion so that it is noticed by some more members!

• United States
9 Feb 08
I Never tag anything i just usually skip over it unless im really trying to prove something to someone.

• United States
29 Jan 08
I could be wrong but I don't think we are paid anymore for tagging. It's just there basically so that if someone is searching for a discussion about something then they can find it. For instance if you started a discussion about Angelina Jolie and Brad Pitts latest adoption then you'd tag it something like "Angelina Jolie, Brad Pitt, adoption, celebrity adoptions" ect. Basically anyway you could think of someone might do a search for it.