mobile friends

India
4 responses

• Philippines
31 Jan 08
Hi, sometimes good if he/she choose kind Lucky!,sometimes not good it seems causes putting their life in dangerous ways. mostly in teen agers now adays they doing more addict mobile friendship without knowing them. aggressive mostly ,Youre correct! not safe at all.

• India
2 Feb 08
i am also one of the lucky person in this way i have a friend she is very good person any way thanks for u r response

• Philippines
31 Jan 08
Hello vvijay! What a nice discussion you have started. That is a fact that nowadays, people are getting addicted to having mobile friends or simply textmates. I am very much aware of that fact because I, for one do indulge in that kind of thing. I know it is somewhat dangerous especially to teenagers especially if they happen to meet someone who wanted to fool around and mess up someone else's life. I actually have nothing against having mobile friends. But we just have to be a little careful. Those who are fond of having mobile friends, well, they should be responsible for their decisions. We should not give our complete trust to anyone especially to strangers. I guess this would be all. Have a great day!

• India
2 Feb 08
ppl addicted to mobile frnds not good

• Philippines
31 Jan 08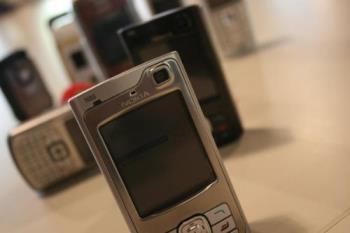 kids these days get fooled by people who do harm in return.. pretentious and very deceiving people.. pretending to be young and rich, or someone they are not.. there were several cases where reports of cyber and mobile connections turned into bad story.. and into filed cases. like abused, bribery, harassment even murder.. its really hard to tell them what to do, because its what our generation has to offer... goodness of technology, but people abuse and misused it. well.. take care^_^