One Ball or Two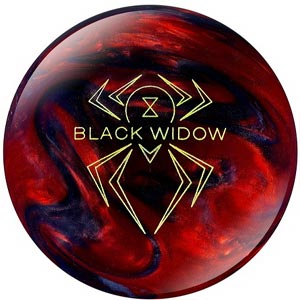 United States
4 responses



•
19 Mar 09
Jason Belmonte is the two hander I think your referring too. However, if you watch another fellow two-hander, Osku Palmermaa, he has one of the fastest spare shooting I've ever seen. He's been recorded at throwing some shots over 34mph, which is pretty impressive in my books. There is a video on Youtube under the title "Osku throws it fast".

• United States
25 Apr 09
Yes it was Belamonte and I got to see him on TV when he was on a couple weeks ago for the first time. Very... unusual delivery but however you get it down there. 34mph... that is just crazy. I can throw just over 20 and the fastest I have ever seen is 24. I think how the bowling alleys measure speed and how the pros do HAS to be different. Thanks

Zelo


•
17 Mar 09
I normally throw my Brunswick Intense Inferno on all shots. Its an amazing fit, and I can throw it with my full 500+ rpm, or hard and fast at 10 pins. If the lanes get burnt up, I do carry a Columbia White Dot (Black/Cherry) spare ball to make sure I can mark.

• United States
12 Jan 09
Personally I have not been bowling in about 10 yrs. or so. Not even sure I can anymore due to some leg problems, but back when I used to bowl all of the time on a league, I usually had 2 balls that I used to bowl with, and they were both different weights as well. I actually think that is the norm when Bowling to use more than one Ball and have them be of different weights as well.

• United States
12 Jan 09
Today they try to keep the two balls (strike and spare ball) exactly the same... if you use inserts then use them for both balls... if the ball is drilled offset (technical term) then do them for both balls. The reason is for the fact that when you switch you want to have the exact same feeling as the one before and not throw it any differently you just want a different reaction from the ball itself. Now if you are on a sport league... then that could be a whole different matter but since I don't (where you throw on the same lane conditions that the pros do) then I am not an expert to comment on that. Thanks

Zelo