Notifications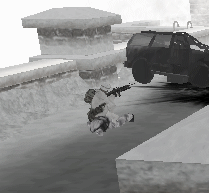 Belgium
5 responses

•
30 Oct 06
Could be being blocked by your email provider and dumped into a junk folder, I know alot of posted discussions from 'buddies' are always lumped in there with Hotmail/Outlook. Picture from AmericasArmy?

• United States
30 Oct 06
No all you need on is your notify.I have been gettong tons of emails when all my friends start a new discussion and also when someone has posted to one of my discussions.

• India
4 Nov 06
hey do you know how to check the earnings of each referral who have contributed the money?

• United States
31 Oct 06

I haven't figured any of it out. I only get e-mail notices from about 3 of my friends. I've tried turning on the notice buttons only to find them back off when I go back and look again. The ones for the people I get notifications on say they're off just like all the rest.


• Belgium
31 Oct 06
well eagle, u have to turn on the option in your profile to get email when someone replies to your discussions, but i suggest you build a filter in your hotmail to filter the incomming mail from mylot. you put that the subject has to contain MyLot and then it gets send to another folder, for your own convenience.