Love and Life...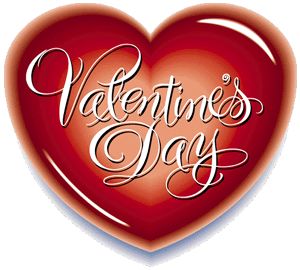 United States
February 2, 2008 6:36pm CST
With Valentine's Day fast approaching, first I'd like to say HAPPY VALENTINES DAY TO EVERYONE!!!! Now to the discussion. What is your best and worst love story in your life? Have you found your Mr./Mrs. Right or are you still looking? My best love story was meeting my Hubby. At a time when I was alone and untrusting of men, he came into my life and showed me that there are still good men out there. We have so many things in common and never get tired of spending time together. Alot of ppl don't know him and there for think he's alot different then he really is but I'm happy with him and very glad that I found him. My worst love story was some 18 years ago when I started dating a guy. It got pretty serious and we talked about marriage. We'd been together about 4 years and were talking of marriage but then I had alot of hesitations in it. Thank God I did b/c I found out 5 years later that he'd been cheating the whole time we were together. We split up and I got my life back. My biggest regret is all the time I wasted on him and that I lost all of my friends as they were the ones he was cheating with. So, what's yours? With elections right around the corner and all the news coverage of the canidates, I got to thinking about politics. Now, I'm not a politic brain and there's probably alot about it that I don't know but I do know the basics of it. So, with all the problems in our country today with Illegal Immigrants, crime, the economy, the war, and so much more if you were able and willing to run for President...what would your goals be? We've got one that wants to redo healthcare, one that wants to end war immediately, another that wants to have a national ban on smoking, and so on. So what would you change? I'm not looking to fight about politics I'm just wondering what you'd change if you became president. Personally, I'd reinstate hanging for capital offenses (murder, rape, child molesting), I'd revamp the Welfare program, and I'd make ppl that make more than a million dollars a year donate a certain amount to help with social programs, children's hospitals, and making our country safer (alot of those actresses/actors/sports players/singers would be helping out more). I'd start deporting everyone that wasn't in this country legally and fining the country that they are leaving for having to catch them and send them back again. I'd also start fining the country that we get the products from that are being recalled. I'd reopen the asylums and ppl that need to be in them would go back to them instead of roaming the streets. What about you? **AT PEACE WITHIN** ~~STAND STRONG IN YOUR BELIEFS~~
2 responses

• United Kingdom
3 Feb 08
I don't celebrate Valentine's Day, stands to reason that I met my abusive ex on 14th February 2003 so that day doesn't have good memories for me. I am not looking for anyone any more and I am happily single. Did you copy and paste extra into the discussion my friend? Happy V Day to you.

• United States
5 Feb 08
I think meeting my hubby is my best love story to as I met him on Valentines day and our first date was February 16th so I know that is the love story. I know some people look for Mr Right all their life and have to settle for Mr Right Now or Mr Right this Minute but I got Mr Right Forever.