what is the thing that make you happy?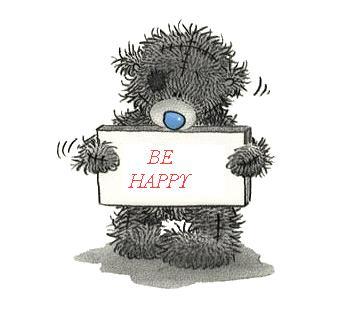 Israel
3 responses

• Murfreesboro, Tennessee
4 Feb 08
Pretty much anything involving my son. His giggles, his hugs, his walking around talking to himself, his weird pseudo-English. Yeah. He'll be 2 in May. I'm hypnotized by him... everything he does is interesting and joy-inducing. Other that that: watching anime, reading manga or novels, spending time online, spending time with my husband, my spiritual practice, beating up my punching bag, walking, playing video games.



• Israel
5 Feb 08
oooooooh aconites i am sure that your family too be sad whem you leave, the difficult thing in the world to be faraway from your family that you spend the period of the childhood with them, i feel with you aconites, because my sister got married and leave us, leave all the country and now she is not with us, and we miss her, i love my sister :