What are the reasons for you for reading a magazine regularly?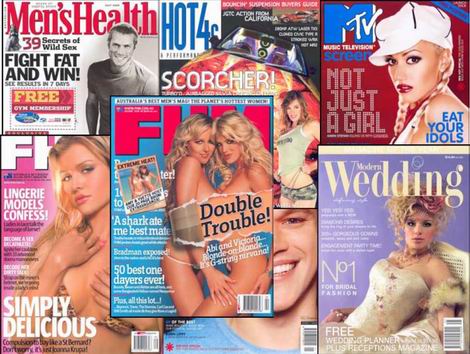 India
8 responses

• India
5 Feb 08
The only magazine I read regularly is "Reader's Digest' which I have been reading since childhood. It's been a long love affair which has now become a habit, just as any thing you love becomes eventually. I have laughed, I have smiled, I have cried, I have thought, I have become aware, I have lived with RD. I have grown up with RD. It has been a long connectivity which is more than a mere habit. Even my writing habit has grown due to it. It has appreciated my articles like anything. I am glad that I am a part of RD. Thanks.

• India
6 Feb 08
Nice to know that you are a regular reader of the RD too.RD readers are a class by themselves.It becomes a part of our life and as you say it improves our character,outlook and language.I have been subscribing to it for more than 25 years.It is my habit to put my hands on the international editions whenever I can.I always ask my friends from abroad to bring a copy of the RD from their country.It is a flower of different fragrances.And personally I find the RD of today under Living Media India Ltd is not that majestic and suave though I keep reading it dutifully.

• India
7 Feb 08
So, there are more reasons for us to be together. lol.. Yes RD has been degraded since its inception, infact quite a bit but still I just cannot do without it. Having a foreign edition is a great idea. Never thought of it that way. Will ask my sisters to bring it for me.


• United Kingdom
17 Feb 08
Not so much now but when I was working I would always buy a magazine to do all the crosswords and competitions in them, I would send off the entry form religiously every week in hope of winning something, I did it for about ten years and NEVER won a thing, so I gave up in the end, considering the amount of money I wasted on stamps etc... Once I finished the crosswords I would give the magazine to my mum who would then pass it on to her neighbour, so it was recycled and well worth the money for sharing it around.

• United States
10 Feb 08
I read them for information purposes.. I like to know what films have upsides and what music is worth listening to, that is why I read PASTE mag...

• United States
6 Feb 08
The only kind of magazines I read regularly are craft magazines. Have ordered patterns in the past and the various companies send their magazines so it's not a subscription. Like to see new projects. Occasionally I will read "People" if I'm waiting at a doctor's office. Has some good articles about food and fashion.

• Turkmenistan
5 Feb 08
Well my favorite magazine is Reader's Digest. There is just so much that I enjoy reading in this magazine. Every time I see it in my mailbox, I get excited. It is such a treat for me. I mean, there is the latest news and findings, jokes, quotes, and antidotes. There is advice and heroic stories. There are book bonuses and even some learning puzzles. It may be a small magazine, but it is super packed with all kinds of cool stuff. Come to think of it, it has been a while since I have received one. I am definitely due for my RD fix.



• Malaysia
5 Feb 08
Hi my friend, Balasri. I like very much reading magazines. My faves are for computer and health reading materials. Now it has been my habitual reading to those related magazines. For computer articles, I like it very much because everyday I use and work at my computer. I have to broaden my knowledges about the latest hardware, softwares, operating systems and all the related peripherals. As computer world is part of my profession in IT. The very strongest reason for me to have, read and keep those related articles/magazines. For health, I had been warded for three(3) times for my anaemia/anemia, appendix and high-cholesterol problem. So, I don't want it to be a quotidian case for me and I hate for been in the ward or got warded. For health, currently, I am enjoying reading health magazine related to HLB Blood Test (Heighte-Laggard-Bradford blood test) where I can started detecting my disease through this kind of blood test. The free-radicals activities that ruins my blood and can caused various disease in future. From reading that article, it led me to the appropriate clinic and got my HLB blood test and the follow up treatment. Very interesting and very much safe my current and future life. I am at the right time, my blood is not well supply with nutritious element that it should take. My red blood cells have been ruined by ROTS(Reactive Oxidize Toxic Species). it is clinically and scientifically proven. Under a special microscope I can see my red blood cell very clear and obvious. Amazing, very amazing......so to treat my blood and back to normal healthy stage.....you know what? I have to eat 17 half-boiled-eggs in a week and two(2) dietary supplement with one anti-oxidant vitamin. There are; 1. Orachel - MultiVitamin, 2. Selenium VitaPlus & 3. Bio-Enriched Fish Oil that provides molecularly distilled marine fish oil concentrate and rich in Omega-3 polyunsaturated fatty acids, EPA & DHA (FEATURING: 1000MG, EPA 330 mg & DHA 220 mg). PREVENTION IS BETTER THAN CURE Both magazines safed my future life. Happy Postings and Earnings, balasri. HAPPY DAPPY.