India cricket :- should Ganguly come back?

India
February 6, 2008 7:26am CST
hello, friends! we have seen 20/20 match and ODI against Srilanka and Australia.except Sachin,Goutam Gamvir,Dhoni,Sehwag non did click as a batsman.it is high time now for the team management to call back Ganguly who is in full form to play the rest of the matches.so also Laxman should be kept as reserve player for the triangular series.what do you say?
6 responses

• India
6 Feb 08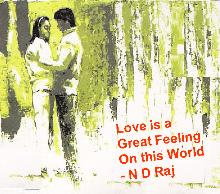 Yes ganguly should be include in indian team . He is at the peak of his form. he is a great cricketer. with youngsters he should remain for some more days.

• India
17 Feb 08
I think dhoni's craze for young stars in the ODI will soon be under score and he will realise the mistake he has done . I am sure ganguly will come back. His performance was best after sachin. Yuvi is totally flop and he should be given rest like shwag. pkc3000

• India
8 Feb 08
ya right... India have to include both young and experienced players... Young players are the most plus point of any team...so we have to build a team with young talents..For this we have to programme deep searches through out the country... But At the same time there is an important role for experienced veteran stars...They give the inpiration and experience to the young also... So we have to made a team with giving importance to this facts...

• United States
6 Feb 08
hello friend.....ganguly at present is in good form ,i agree with u that he should have been in the odi side as the side lacks experiance to play on fast australian pitches, apart from gunguly i am happy with team india's one day squad.... though laxman is very good player in australian pitches and can score tonnes of runs vs aussies....i feel he should have been given chance in year 2003 only when he was at peak form....now the seniors (sachin,sourav,dravid,laxman)are set to retire in 2-3 years....so we need to find the alternatives to replace legends of the indian cricket....so apart from ganguly's ommition i am pretty happy with the present one day side...

• India
6 Feb 08
I think ganguly should be given a chance.he is in goos form and so its sad that he is not playing in australia.giving chance to youngsters doesnt mean you have to oust senior players.hope he will be included in the squad against south africa.