Something Interesting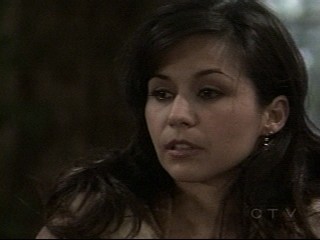 Canada
February 6, 2008 4:53pm CST
Just want to put out something I thought was interesting that a friend of mind asked today. This is not a spoiler or anything, just some food for thought. Maria/Marianna one in the same? Did Trevor somehow save her from Anthony Zanotsocrazy and give her a new life away from him, to keep her alive while telling everyone else she was dead? Did Anthony even shoot her or did she not die after all? That would now be Trevor's trump card as it were knowing that she is not dead and now owes him? I'm lilong the new Marianna much better, by the way. Does Anthony know she is still alive on some level and that's why he still talks about her like that? Is he really crazy, or did Trevor literally drive him crazy? Hmmm interesting bits to chew on!
6 responses

• United States
7 Feb 08
ANthony is only as crazy as he needs people to believe. With Trevor, that way he would not have to take any blame if caught - Trevor would have to take it. Good thought about Maria, but isn't that women a bit young to be Johnnys mother? But then again, who knows her age when she had him, so it could be. That'd be interesting.. Ric with Johnny mother! But then again, Claudia has a mother different from Johnny's so there's another "person" to make an apperance!

• Canada
7 Feb 08
YES! I am agreeing with you totally about Anthony. I think they switched actresses with Marinna because this one looks a little more like she could be Johnny's mom than the ither one...I am looking forward to this story line infolding!

• United States
6 Feb 08
I am lost here are you talking about that mystery woman in ricks room? If not please tell me whats up with her. The phone call made me wonder if she was working with Trevor to get those papers. Whats up with the waitress in the diner? Is she now gone from the show. And lord do you think LiZ ran down Sam?

• Canada
7 Feb 08
Yes the woman in Ric's room. The waitress. GH replaced her with this new actress. I believe she willl turn out to be Anthony Zacchara's Maria. My therory: Anthony did shoot her, but she didn't die, Trevor sent her away to save her life and keep her away from Anthony-- now she owes him by hooking up with Ric and trying to steal Alcazar's papers and his waterfront property. And, after the conversation between Anthony and Claudia yesterday, I also believed that Claudia was molested or abused by Trevor as a young girl and that's why she was sent away. Now she is back, apparently stronger than ever. This uncle that she talks about likely prepared her and taught her HOW togo up against Trevor, Should be interesting!


• United States
8 Feb 08
I love your theory and If thats not what the writers are doing... THEY SHOULD have THOUGHT OF IT!!!!

• United States
7 Feb 08
Og boy! My head is spinning.

• United States
7 Feb 08
That is actually an interesting proposition. Think about it; she is taking care of his old house where Sonny lived with Adele. It kind of makes me sad to think she is working for Trevor though. I really wish someone would kill Trevor. There are probably plenty of volunteers in Port Charles. Maybe Anthony isn't as crazy as everyone thinks. I wanted Ric to have found a nice girl to love and be happy with. He has been miserable for long enough.