What is success?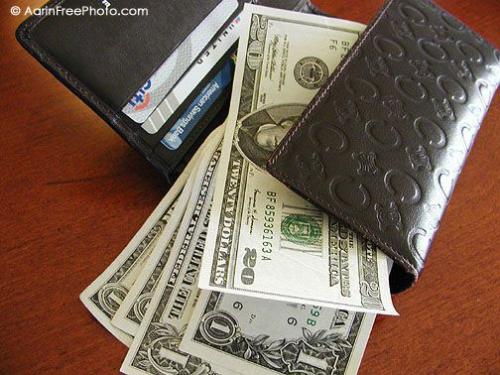 Italy
February 8, 2008 3:55pm CST
Dear friends, today I thought the success and I could not give it a definition: asa continued to associate wealth. But I do not believe that success is a natural consequence of wealth. I believe that we can achieve success without being too rich. However, I would be grateful if you could let me find my proper definition of success.
7 responses

• United States
8 Feb 08
Really, I don't think that success has anything to do with money, except that when one is successful in other parts of life, such as personal relationships, and radiant health, then money seems to follow. Basically, the meaning of the word is to get what you plan to get or attempt to get, whatever that might be. But personally, I would add that one should have the maturity to plan or work to get reasonable and good things of benefit to the greater good of all. That to me is much more important than money.

• Italy
8 Feb 08
Unless I misunderstood, then, you say that if one arises in the life of the objectives to be achieved, even small, and can achieve these goals his success has reached.

• Zaragoza, Spain
9 Feb 08
hello there to U...Sucess means the achievement of something desired, planned, or attempted. It's the accomplishment of desired end. For me, it means you have accomplished all that you want to do and been dreaming about in your life...i do agree with you, we can achieve success without being too rich, success not talks about money matters. It talks about how you have done good in your life. In my own point of view, in order to be successful in what we do, we should put GOD in the center of our lives. According in the BIBLE, in Proverbs 16:8-9 "Better is a little with righteousness than great revenues without right. A man's heart deviseth his way: but the LORD directeth his steps." And according to Jeremiah 10:23 "O LORD, I know that the way of man is not in himself: it is not in man that walketh to direct his steps." Now, if we gain success and become rich in a bad way, it's not a success but a failure. According in Proverbs 22:1 "A good name is rather to be chosen than great riches, and loving favour rather than silver and gold." We need our LORD JESUS CHRIST to guide us in all our ways...because according in Proverbs 22:4 "By humility and the fear of the LORD are riches, and honour, and life." So i believe that we can achieve success, if we do to others, having faith professing with good works, having a good heart with all humility within ourselves, and having GOD in the center of our lives. GOD will help us in achieving what we all desires in our lives. GOD will make a way. HE will never leave you nor forsake you, just believe and trust...keep on doing what is right, never ever give up, and believe you can achive success through good deeds having a good heart...have a blessed day ahead of U...may GOD BLESS U & UR family always!!!

• Philippines
9 Feb 08
for me success is not also consequence of wealth, but still it depends of what or how you describe wealth. for me success is something you want to have and have it and satisfied on that. that would be success for me. this march my first born will be graduating from high school and my youngest will be graduating from elementary. and for me as a single parent this is sweet success. my sister too, she is married for six years and trying to get pregnant. 2 weeks ago she declared that she is pregnant and that too for us is success.


• United States
9 Feb 08
Success is doing whatever you do to the best of your ability, being satisfied that you have done the best job possible, and getting paid what you deserve for the work! AND... having leisure time to relive your successes in your mind and be proud, and to let that feeling infuse your relationships.

• China
17 Feb 08
Hello there....wow,what is success?It's really a difficult question,it's about philosophy I think....for different guys,their goals are different,so their success are different,maybe one got rich is success,or maybe another can smile is success.....as long as you achieve your goal,you are successful.

• United States
17 Feb 08
I think a lot of people equate money with success but this is not necessarily the case. You can achieve success even if you are not talking about money. Anything you strive for no matter what it is if you accomplish it than you are successful. I don't care if it is planting a garden, learning how to play a instrument, becoming whatever it is you desire to become in life, or many other things. These are things that can be succeeded in and money is not a issue.