How many songs do you have on your iPod at this very moment?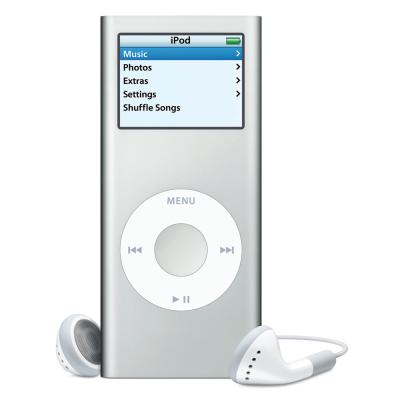 United States
February 8, 2008 4:30pm CST
I'm curious to know how it is that people can really fill up one of those 80 Gig iPods. Maybe if you put a bunch of movies on it yeah, but even still, I put Pirates of the Caribbean on my mom's 60 gig and it only takes up a tiny bit of that colored bar in iTunes. I have 4 gigs (2nd generation nano) and 246 songs at this moment. How many Gigs is your iPod and how many songs do you have on it?
6 responses

• United States
9 Feb 08
I've got a 2 gig Nano with 313 songs.

• United States
8 Feb 08
I have about 200 songs on my ipod. I'm not sure how many gig's it is.

• United States
8 Feb 08
its only 20 : ]] not alot compared to yours! haha.

•
16 Jun 08
I have 1,300 choonz 16 films and a bunch of music videos and iv got an 80 gig iPod but i styl got qwite a bit of space left and da reason that there r large memory Ipods is so u can put films an videos on them and also u can use an ipod as a storage device basically like an external hard drive and if i really wanted 2 i could easly fill up my iPod

• United States
22 Feb 08
Mine is almost full. I have 4667 songs on it and two videos. Hopefully i will get one of those new ones this summer.

• United States
16 Feb 08
I have 6,564 songs on mine and I have a 30GB. It's almost full... I'm thinking about getting a new, bigger one :)