Some Mechanics are not good Mechanics

United States
February 9, 2008 8:51am CST
I took my Car to a Mechanic, a few times, I have a promblem with my car My lights keep burning out, I have spend so much money buying bulbs for my car Headslights they are exspensive, everywhere I take the Car, they think they know what the promblem is, Don't say you think you know what the problem is just fix it, well this one Mechanic, put 2 more bulbs in so I could have headlights they brn out again. I should just get it puton a Machine or go to a Specialist that does Electrical work. Then I won't half to keep paying out all this money! I am going to try one more thing my-self, get a fuse, or check the fuse. It doesn't cost much for that. something keeps shorting my lights out. any suguestions?
9 responses

• United States
9 Feb 08
I would say it's most definitely in your wiring, or has something to do with your alternator (what regulates the power going to other components of your car). Something is causing too much juice to go to your headlights, and that is causing them to burn out. Usually, a wiring short can be determined if they put it on the computer, but if it is a wiring problem, then a considerable amount of time could be spend finding the wire that is probably shorting out. You can try to trace the wires from your headlights, and see if you can find any bare spots where the plastic has melted away from the wire. And if you are comfortable, cut the wire, and use some wire crimpers and splices and put in a new section of wire in that spot and see if that doesn't fix the problem. Short of that, I think you're going to have to get a mechanic that will dive into the wiring situation, but be prepared for a hefty bill, because it can be time consuming. Hope that helps!!

• United States
9 Feb 08
You must be a Mechanic, because you seem like you know what you are talking about, do you think they can find ot if I get it put on a Computer? I am tired of spending so much money for assumptions,You know the piece that goes around the headlight, it gives moisture from getting in the headlight, well I had to go out and buy one, now I need to buy the oyher one, I half to get it from the dealer, It is only 5 bucks. It seems so easy what you are saying, but I don't knowmuch about Cars, I am a woman. I know very few things, I do know I need to get it to a specialist. Thanks for you input.

• United States
9 Feb 08
Well, I'm not a mechanic, but I have worked on cars my entire life. What I told you is how I would approach it. I know car wiring is complicated. Tracing the wires is a pain in the behind. The computer would be able to check what kind of amperage and volts are coming from the alternator. That will tell you if you have a surge problem that is shorting your lights out, if there's no surge, then chances are, it's a wiring issue. Also, some of the actual light bulbs, you cannot touch them with your skin. It messes them up. When installing them, you should be wearing like cotton gloves or hold them with a rag, but the oil from your skin can effect the integrity of the bulb. I'm not sure what it costs in your area, but around here, it's about 50 bucks to have them put it on the computer and checking the entire system. By the way,,,,, I am a girl too..... I just grew up in a family of mechanics, and had to learn how to do my own vehicle maintenence and work on my own vehicles, because nobody else was going to do it for me.

• United States
9 Feb 08
I was just reading what you said, yes I know you can't touch the bulbs, and I think the mechanics know this too, Thanks that is not that much, that is what my husband should of did in the first place, He never listens to me, and I am rightnthe majority of the times, I was just telling him tht this morning. I read the end of your discussion, I really thought you were a Man, LOL. LOL thank you you are a Smart Cookie.


• United States
9 Feb 08
Is it the same bulbs that keep going out? I would maybe use a bigger fuse, Maybe some one put a smaller fuse then it takes in that slot. Do you have the book that goes with that car. You can check with the dealer and ask them what size fuse to use, you can also ask them if they have any ideas. Call them on the phone and ask them, that way it doesn't cost anything. Good luck Marcie, cars sure can be a big pain in the rear.

• United States
9 Feb 08
thanks Vicky I didn't get a chance to thank you for the other discussion, because it was delete, I got that money from mora, the same site I told you about, if I were you I would keep going to that website, there is money there, not pennies!

• United States
10 Feb 08
Yeah, Vicky you better get buzy. It is so much to do there.

• United States
9 Feb 08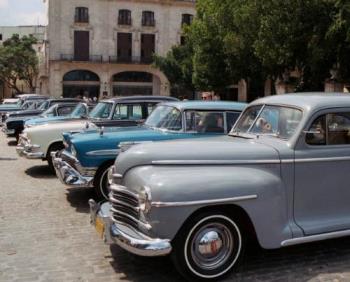 I used to have similar problem. I was told that I have to change my car computer (oh, only $2000)... I went for second opinion and very good mechanic find out that my over voltage protection is shotting all off... It cost less than $200 to fix it...

• United States
10 Feb 08
You know that my be my problem? We will see.

• United States
9 Feb 08
Hi Marcie. I can definitely understand your frustration. My lights kept going out too. We kept replacing bulbs and fuses but that didn't work. We had some hail damage on the car and we too it to the shop to be fixed. Come to find out they had cut the wires on my visor mirro somehow and that was shorting my lights out. You may have a short in your wiring. I just logged into Mylot to check my balance. I'm going to eat and watch a little tv with my husband and daughter and go lay down. Whewwwww, tired. I hope you get your car fixed.

• Australia
12 Feb 08
Next time, tell them there is a crossing of wires that keeps shorting the bulbs out, but because you are not an electrician, you would like them to fix the problem. Crossed wires would cause shorting like what you have described as well as having a fuse in that is not strong enough for the power needed to run the headlight.

• United States
10 Feb 08
Sounds to me like you have a wiring problem. I would get it hooked up to one of those machines. I have heard that AutoZone has one that you can do for a very low price. I do not know what the price is but it is probably cheaper than replacing bulbs all of the time. (((Marcie)))

• Pakistan
10 Feb 08
yes i am agree with u hundred percent and it is the problem of all the world that miost of the mechanics are not as good as they have to be. i belong to pakistan and here this is also a big problem, Muhammad Atif atifshahzad1
@yahoo
.com

• Turkmenistan
10 Feb 08
How many Mechanics have you been to? Did your husband ever accompany you to any of them? The reason that I ask this is that Mechanics are known for taking advantage of women. Please do not get upset with me, because what I am saying is a proven fact. It is the sick world that we live in. If I were you, I would have my husband take the car in or go with him. They tend to be more honest when a man is there.

• Etowah, Tennessee
10 Feb 08
I would check under the hood to see if you can see any wires that are bare. If two wires are touching or one is touching bare metal that could happen. Even if you have no idea about cars you can tell if a wire has the plastic coating off and wrap some electrical tape around it and save your self a lot of money. If the wires from you light area are visible follow them until you can no longer see them first. Calling first to explain the problem could help. If they are on the phone they are more likely to listen to you and perhaps figure out what it is before you bring it in. And if he will, get your hubby to call. It is sad fact but many mech. think woman don't know a thing about cars.