OK, So From What I Hear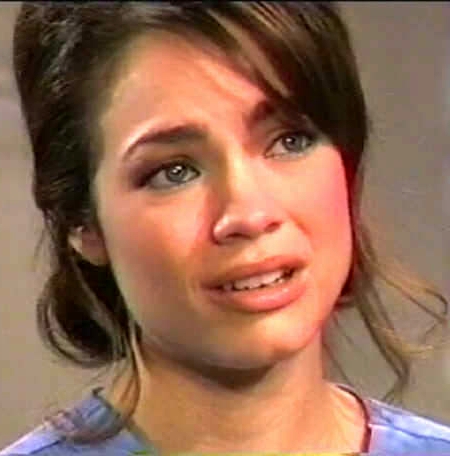 Canada
February 11, 2008 9:39am CST
Liz will be arrested for the hit and run. Sam points her finger at Liz, because she thinks Liz is hiding something from her. Liz believes she did it too and temporily takes the blame for it. Lucky gets into Jason's face for making Liz lie to him and trying to make her into a criminal (buy a clue, soon please, detective dufus) Apparently the actual culprit is NIKOLAS who remembers on his own about that night. But, as luck will have it, he suffers a massive sizure and falls into a coma before he can say anything (how convenient!) Jason bails Liz out of jail, after she gets arrested at work, after a hearing the next day.
5 responses

• United States
11 Feb 08
As yes, a true soap opera. I had a feeling last week that Nicolas is the one who did it. So how did Carly's car get totaled? And what's up with Monica's car? Stay tuned...

• United States
11 Feb 08
I really wish they wouldn't even go there. But I'm sure its just a way to get Jason and Liz's relationship out in the open. I am personally really sick of the Sam / Liz story line.

• United States
11 Feb 08
I think that this is a ply to get the liason relationship out in the open, or to get sam a way to get back at elizabeth. I personally am rooting for liason, they're perfect together. I hate sam.... really hate her. I mean I feel for her in some ways, because she's tried to get over her past. However she's just making the same mistakes, and losing everything. I really wish she'd just change, but then you wouldn't have an intersting soap opera. I think that alot of the craziness right now is cause from nikolas, its just that tumor in my opinion. I really feel sorry for him because he's got emily in his mind, and he doesn't want to get better because of they're love. Something else that gets me is Logan is trying so hard for lulu, but she always seems to go from one bad guy to the next, its just stupid. I really don't understand that girl, lol.

• Canada
26 Feb 08
Wow, did I miss something? I notice this discussion is 3 weeks old so why did I not know about this. I didn't know Liz was arrested or that Nikolas remembered the accident and that it was him who hit Sam. I know I was away for a while but how could I not know this happened just from watching it now again. I mean I just watched it yesterday and Nikolas wasn't in a coma and there was no mention of it at all.

• Canada
26 Feb 08
None of this has actually happened, that is what the spoilers were saying 3 weeks ago. The writer's strike has now ended and I now hear Guza is in the midst of lots of rewrites...not sure if Liz will be arrested at all now and I think I am now hearing that it was Monica who hit Sam, Liz hit the TMK...errr Diego even though, when that scene was filmed...it was indeed Logan with the mask on. Spoilers are so conflicting right now and who knows how any of this will turn out with all the rewrites now. So glad to see you here in the GH section, chrislotz. The quad and the TMK will be helping to bring out Liason's relationship out into the open though, and for Jason to publicly claim his son--insiders seem to be in agreement on that, but it is anyone else's guess as to what else is gonna happen....

• Canada
26 Feb 08
hehe I am watching GH right now as I am responding in mylot. Right now Sam is in trouble with the killer. I just don't understand who this guy is except he is Al Casar ( wrong spelling ) son and he is trying to kill Sam.

• United States
12 Feb 08
I am already tired of this storyline and it just started! It is so "usual". The three will rip themselves apart wondering if they did it for a couple months (dragging us along with them! UUGGGHHH!!). Then One will finally be pointed at and arrested, yeah probalby Liz and the court and all will go on for a couple months. Just as Liz is being sent to prison, the real hit and runner (yeah, probably Nickolas) will finally come out and all will be well on the Elizabeth front! Ho, hum, it is summer!

• United States
12 Feb 08
Oh, yeah, include a massive child custody battle and the kids being tossed back and forth!