happy sister day to evryone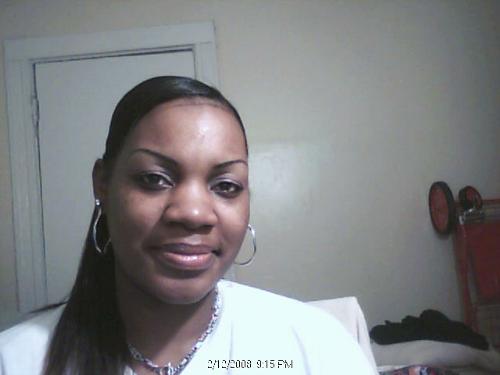 United States
February 13, 2008 10:28am CST
Do you you have a sister? Well,today I made this happy sister day. I had my sister over last night. She is getting out of control now. She is at work asked her boss if she could mylot on her lunch break. Now I think that was great for her to do. So many people would risk getting caught and fired. Or even just plain old reprimanded verbally. Since my sister does not remember taking these images and leaving them on my computer. I thought you might want to see her today. I want to wish all the sisters a happy sister day today.:)
8 responses

• United Kingdom
13 Feb 08
I have lots of sisters in fact since I joined Mylot my family has exploded! Talk about extended LOL! Sorry it sounds like cheating doesn't it, but I am so close to some of my friends on Mylot that I actually call them my sisters, they actually encourage me to call them my sisters! So to all my sisters on Mylot a very happy sister day and I love you lots and thanks too gifts for bringing my attention to this day. Wolfie would love to sing to my sisters but I wouldn't want you deafened with my howling LOL! I am very fortunate to have so many sisters x

• United States
13 Feb 08
Sometimes I find myself wondering about you. You have a way with your words. I can't imagine your being single.. So does the woman in your life find you easy to talk with? I find you very nice to talk with and very funny at times. :)

• United States
13 Feb 08
Thats awesome of you to say. I have a hard time getting people to believe the amount of joy one can have being single. For me it;s the bonding I share with my daughter. She has the most respect for me for giving her so much of me all these years. Now I am old to her so she feels I can have men friends. But,none can come over or enter the bedroom if they do. :)

• United States
13 Feb 08
Hello my dear sister and HAPPY SISTER DAY to you too!! I love you and this really surprised me. It put a huge smile on my face and yes i forgot about the picture lol : ) and yes thanx to you introducing me to myLot i am getting out of control but in a good way. Talk to you later and Happy Sister Day my sisters!!

• United States
13 Feb 08
Your very welcome my dear. Now can I have some left over tonight thanks?


• United States
13 Feb 08
I love your avatar. Thanks for the message. I hope your day is blessed as well. :)

• Canada
28 Feb 08
You are a very good sister. I like that you have made this day sister day, even though I am three weeks late. You posted this discussion three weeks ago. But I would also like to say happy sister day to all my sisters offline and online. I think of all my girlfriends here in mylot,as my sisters. SO I say happy sister day to all of you, too. And I'd like to say happy mylotting day.


• Canada
14 Feb 08
I did not even know that such a day existed. I will contact all four of my sisters today. 3 I can contact and leave an Ecard. I'll see one of them later and wish them a happy sister day. I have one younger sister, Laura that is always there for me. She is like our older sister, she is the best. All my sisters are.

• United States
14 Feb 08
Well I would like to wish my 5 sisters a Happy sister day. Yep I said 5. But only one of them has joined me here so far. My 1st referall here is my sister Cat. I think it is cute what you did for your sister. I think it is fun to pick on them. We always have the best times when we get together and laugh, boy do we laugh. Fun blog.