Ann Coulter Stoops to New Low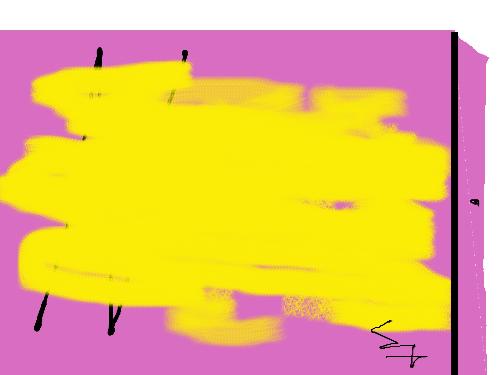 United States
February 18, 2008 10:32pm CST
Just when I thought Ann Coulter couldn't stoop any lower in flinging dirt, half truth, and perhaps slander at her victims, she pulls the race card out on Barack Obama. She relished dropping racist words into the Republican echo chamber. Words that would be strictly unacceptable anywhere else. In doing so, she gave away the far Right's anti-Obama strategy! Whoops! Here are the two most publishable quotes I could provide...LOL! * 1). "You're electing a black guy, and he only cares about African Americans;"* 2). "He has a middle name that sounds like a 'terrorist' therefore he's 'soft' on terror and national defense." * I just hope that the American public is mature enough to know bathroom scrawl when it sees it. Even non-Obama supporters should decry this tactic. * Source: http://news.yahoo.com/s/huffpost/20080215/cm_huffpost/086849;_ylt=AsxjVCsmJaxsgR3QsnYSxI4d6sgF
6 responses

• Canada
19 Feb 08
Ann Coulter sure says a lot of ridiculous statements but I was wondering; does anyone admire her courage to speak her mind? There are many people in the public eye that I just cringe at some of the things they say and do but at the same time I admire them for their fearlessness to be themselves. Does anyone else feel that way?

• United States
20 Feb 08
I think that a lot of the time Ann is out just to be hurtful or cruel. I don't see courage in what she's doing. I don't say this simply because of the fact I disagree with nearly every word that falls out of her mouth. I'm watching her body language too. * She's making quite a bit of hard cash on her 'speech'. I just wouldn't want to be her when turnabout comes around, when it usually does.

• United States
19 Feb 08
I can understand the outrage on the first quote, it is a bit racist. However, the second one is no different than a lot of quotes leveled at President Bush because of his oil business and supposed ties to Saudi Arabia. Things are going to be said, it is a part of life.

• United States
19 Feb 08
Things will be said, especially in a nation famed for freedom of speech. Just the...taste of it.

• United States
19 Feb 08
I saw her for the first time on TV last week. I didn't pay much attention to what she was saying though because I've read stuff on her official website. She's nothing but a racist b!+ch! She has no idea what she is talking about and she is completely ignorant. Why the news station ask a moron to be a guest on their show is beyond me.

• United States
19 Feb 08
She's a supposed pundent. A commentator. She is also very entertaining to many viewers, and informative to others, which worries the heck out of me. Frankly, I think TV and media would do better with out her type.

• United States
19 Feb 08
How I wish she'd crawl back under her rock! she is the most despicable woman ever born, a disgrace to the human race. I can't believe any network other than the Fixed News Network would put her on the air. I knowif I had a show or if I were a network executive I wouldn't touch her with a ten foot pole! Annie

• United States
19 Feb 08
Make that a field prod. She's a poison baring snake! Remember her quote regarding the 911 widows being happy about all the $$ they got? And that they should just shut up? * http://www.cbsnews.com/stories/2006/06/07/entertainment/main1690954.shtml

• United States
28 Feb 08
You would think that those widows should be sheltered from partisan politics and back biting pundants with an ax to grind!

• United States
19 Feb 08
This just goes to show that the Republican party is in trouble, and Ann knows it. They have no other recourse but to fling dirt at Obama. I guess they couldn't think of anything to say about Hillary. It truly looks like we will have a first when the elections come around. Either we will have our first black president, or our first woman president. I am hoping for the former.

• United States
20 Feb 08
We've been having all kinds of firsts lately. Your right about the Republicans, George Bush did a number on that party that it will take decades to recover, if they do.

• United States
19 Feb 08
So Coulter is judging Obama's views on terrorism just because his middle name matches a certain terrorist's last name? That's an indicator that Coulter has no real knowledge of Obama and doesn't care to gain any knowledge. It's like accusing Bill Clinton of supporting slavery because his middle name is the same as Jefferson Davis' first name. Also, she thinks a black candidate only cares about black people? Does that mean the white candidates only care about white people, or that Hillary Clinton only cares about women? I plan to make a note of the companies which sponsor Coulter's show and let them know what type of garbage they're sponsoring.

• United States
19 Feb 08
Do the media a favor and spread the word, making it just as viral as possible!