GH answers for a year?? Yes or No??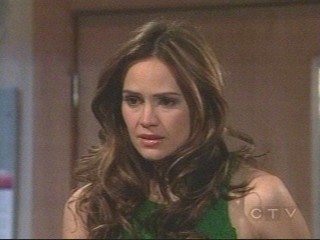 United States
February 20, 2008 11:42am CST
If you were given the chance to see a years script for GH would you take it or not? If you would, would you still watch it even though you knew what was going to happen? If you wouldn't why? In a way I think I would want to know what was going to happen and if I did I would still watch it. But in a way I look forward to the suspense. What would you do??
4 responses

• United States
21 Feb 08
Oh I definately would. I get so excited about whats coming... I hate to wait. I would still watch. Its the same thing as books. Just because I read Harry Potter doesn't mean I am not going to watch the movie.

• United States
20 Feb 08
Tough call! I would and wouldn't. I like some surprises but, I also check out spoiler sites on Mondays. If I got my hands on a year's worth of scripts, I would still watch to see how it all played out. To see the reactions of whatever was set to happen. You can read the action but, seeing it is another thing. Like reading a book and then seeing the movie. I watch shows as much for the action as I do the sets, clothes, hairstyles and the look of everything.

• Canada
20 Feb 08
Just yes or no? lol. You know I am not good at that!lol! Yep, I probably would take it, being the spoiler holic I am and also, I only retain memory for the key things I have read, so alot of it would be still be a surprise to me. And I have been watching for 41 out of 45 years (in April) that it has been on air, so I don't think anything could make me stop watching. Of course I would be very unhappy if Steve or Becky left at this point, but I would still watch...