which co's cell phone u have n from which u want?

India
5 responses

• India
22 Feb 08
hello friend i am haveing sony ericsson smart phone but it is not working as there coast. i think in cell phone nokia is batter then all

• India
22 Feb 08
I have always been having Nokia. I had changed mobile once and the mobile I have now is the second one. I am very happy with it but I would definitely prefer high end phones that works as a laptop on the move too. All in one.

• United States
22 Feb 08
I have a Motorola right now. It's okay, but I would really prefer an iPhone. Just wish they would work with my carrier. The company they work with has bad signal coverage in my area, so I don't want to switch companies.

• Malaysia
22 Feb 08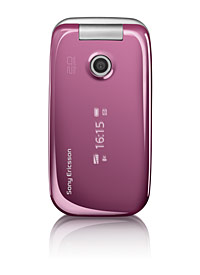 i'm currently using a sony ericsson z610i. hmm if i were to change phones i'd probably get a nokia or an iphone- they're awesome!

• Canada
22 Feb 08
I am using an LG cellphone affilliated with Bell Canada, and I love it. It's a little expensive to use here in the USA, so I don't use it that often. Unfortunately it's been a busy month, and I've had to use it, in the past 30 days. I'm NOT looking orward to my next cellphone bill.