Does Anyone Remember The Show Rags To Riches?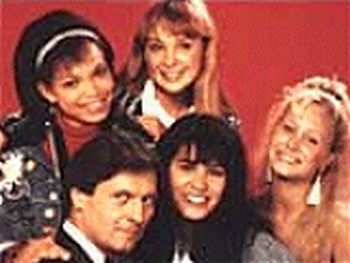 Australia
February 22, 2008 12:55pm CST
This was a great show that was on the air sometime around or after 1986. The premises surrounded a wealthy man, who needed to look like he was a family man in order to bag a deal with a client or another company (I can't remember which). So, he takes in a group of girls from a local ophanage on the pretense that he will eventually adopt them. Eventually and much to his own shock, he grows attached to them and decides to adopt them all. The girls can sing and so in a lot of the episodes, the girls would sing. It was a great show and my sisters and I loved it. I was so mad when they took it off! Does anyone else remember this TV show?
3 responses

• United States
24 Feb 08
I used to love this show. A millionaire adopts orphans who break into song every episode? It was like watching a weekly version of Annie. Appointment tv for me.

• United States
25 Feb 08
This was such a great show. It had the best music!! haven't thought about it in years. I always wanted to be Rose.

• Australia
25 Feb 08
It really was. Rose was my favorite too. It would have been cool to be her. Heck, it would have been cool to be all of them. Not only were they rich but they got to sing all day. How awesome would that be? LMBO!!!

• United States
22 Feb 08
wow girl you too me back! i remember that show and i loved it too. i loved the singing. i have not thought about that show in years! thanks for giving me fond memories

• Australia
22 Feb 08
Yeah, that was a great show. It took me back too when I was writing it :-P