Panic Attacks...Does Anyone Ever Feel Like Your Family Just Don't Understand?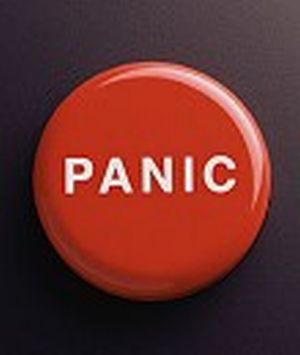 Australia
February 23, 2008 9:16pm CST
I have been diagnosed with Generalized Anxiety Disorder and Panic Disorder. When I tell my mom or my sisters that I am having a panic attack, I either get things like "I think it's all in your head", "You need help", "I think you work yourself up to it" or "Not again, you're always getting them". They don't realize how hard I struggle not to go into a really bad episode. They don't understand that there doesn't necessarily have to be a reason for it, sometimes it just happens out of the blue. They always say, "Everything is going great for you, why are you having one now?" They don't realize how this makes me feel and that it makes me worry worse because I know they are right but I can't control it. It makes me panic more because I think "I have to get myself together, I will lose it if I don't. Then what will I do?" MY husband is great and he really is supportive through these times. Still, I always wonder if one day he will get tired of it and want someone who is more normal. He says he loves me and always will but I'm still scared. Plus, I have always longed to be a mother and sometimes I feel that I will never be able to with these disorders that are always disrupting my life. What do you all think about this? Do any of you feel this way at times?
2 responses

• Pakistan
26 Feb 08
hi dear dont worry its not a big problem Generalizeed AnxietyDisorer is always temporary, can be due to change in harmone level, some work stress or strese in domestic life, some time thing cooking at the back of ur mind but proper treatment , rest, relaxation, diversion of attention can make it more easy and back to normal life. but u r right others should realoze it and give u comfort zone and u r lucky that ur hubby love u so dont worry keep it up Regards Zass

• Australia
26 Feb 08
Yeah but I have it since I was 23 and now I'm going to be 30. When is going to leave me? LOL Thank you so much for the encouragement, I really appreciate it!

• United States
24 Feb 08
I occassionally get panic attacks whenever I am extremely stressed out - luckily I haven't had one in over a year. It is difficult when people don't believe you especially because panic attacks feel scary - almost as if you are having a heart attack.

• Australia
24 Feb 08
Exactly, at those times I need to know that people understand and are there for me. If they aren't, it just makes things worse...