why are christians getting bashed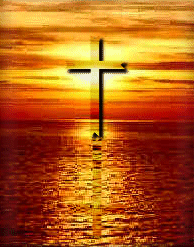 Australia
February 24, 2008 12:57am CST
why are the Christians who walk the streets getting bashed. every time they walk down the street they get bashed. every time the turn a corner there is always someone waiting to bash them. people who don't know what Christianity is about they should just stop and listen and take in what is being said. until they do this they will never know the wonders of having jesus Christ in their lives. all they need to do is just confess their sins to god and repent for them and then ask to receive jesus Christ into their lives. and thats when they realize they were doing the wrong thing they were not only bashing people for being Christians but they were also hurting god and themselves. so people please listen to this stop bashing Christians. and for those who dont and want to receive jesus Christ email me on bbutt132007@hotmail.com. and if you would like to help in stopping this you can please sign my online petion at this address http://www.ipetitions.com/petition/stopbashingchristians
3 responses

• Murfreesboro, Tennessee
24 Feb 08
If the Christians that are being bashed go around telling everyone they need to repent their sins and follow Christ, then it's not surprising they get bashed. Who wants some complete stranger telling them they sin, or telling them what religion they should have, or what God they should follow? I have a lot of respect for anyone who follows their own religion devoutly and lives their own life in a positive manner. However, I have no respect for people who would come up to me and accuse me of "sin" or tell me to abandon my own Gods without knowing anything about me or even bothering to find out what I believe first. I suppose it's different depending on where you live, but where I live it's not the Christians but everyone else who has to worry about being bashed. I spent my childhood having Bibles literally thrown at me, being beaten for being "evil", and once lit on fire because of my non-mainstream religious beliefs. So if Christians are in danger, they're not the only ones.

• Australia
24 Feb 08
look i know where your coming from but if i went up to someone i would know about them because i have god on my side. i will even know stuff even if i don't know them from a bar of soap. look you may not understand this but it is true

• Murfreesboro, Tennessee
24 Feb 08
Eh, it's a little hard to believe such things, when I've had Christians assume I was many things that weren't true. I can't count the number of times I've been accused of being an atheist, for one thing, which is just silly to me because I'm actually a very devout Celtic Reconstructionist Pagan. The other issue is, even if you KNEW something, you would still be being very rude if you came up to me and told me to betray my Gods to follow yours. In my opinion, it equates to asking someone to kill their mother or stab their best friend in the back. You might see conversion as something that would save me, but I would only see it as a betrayal of Gods that I honestly love and respect.

• Philippines
24 Feb 08
You have well said my brother. Non-believers can't understand because they have not experienced having Jesus Christ in their heart. It makes them happy when they hurt Christians! But let God do the vengeance. Let's keep on going for the glory of God!

• Australia
24 Feb 08
omg thank you so much yeah thats true what you said. would you like to help me do this but if not thats ok

•
2 Mar 08
Mostly because people feel that their own beliefs, their own religion (or lack there of) is being bashed by the Christians. They may be tarring all Christians with the same brush, but they feel that the same is being done to them. When we can all accept the others beliefs the bashing will end... well, one would hope, at least.