Does your dog love getting into the water?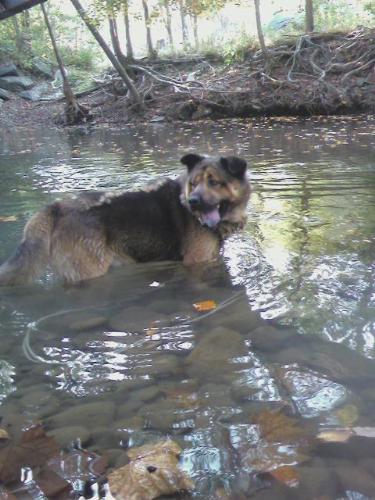 United States
3 responses

• Canada
24 Feb 08
I dont have a dog right now, but growing up my dog we had as a family, did not like the water, Not at all. I had to throw her into the water a few times thinking maybe after she got in there she would like it.. but nope. she hated it. I wonder why some dogs dont like teh water!? Maybe she thought she was part cat ;)

• Canada
24 Feb 08
Initially when my dog sees water he wont go in willingly unless there is something to go after. However after he gets into the watere there is no stopping him.

• Cambridge, England
24 Feb 08
My dog used to love to swim in the river. He used to love it if we threw him a stick to fetch and he would just go on and on until he could barely get back on the bank again. This was OK except that the river water was sometimes muddy and somewhat smelly (only normal river smell) so that Taff needed a bath when he got home. The problem was that, much as he loved the river and any ponds or lakes, he HATED the bath! Luckily he was a short-haired Welsh Collie and they have (so I am told) a smooth and tapered hair so that mud and dirt just falls off when it dries. We rarely had a problem keeping him clean and, thank goodness, only had to give him a bath very occasionally!