ADHD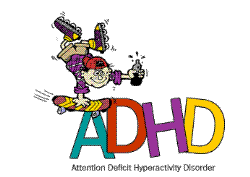 United States
5 responses

• United States
2 Nov 06
I raised two boys with ADHD and I am an R.N. so I am very familiar with the disorder. When we lived in PA, I served on a panel with the Hershey Medical Center to educate teachers on how to deal with ADD/ADHD students. I feel medication is the way to go. Denying a child the chance to succeed is doing a disservice to them. Let me explain what it is like to have ADHD...you can't block out any external stimuli so you feel like you are constantly bombarded by everything that is happening around you...you can't filter out all the background stuff...you are unable to focus. Your senses are hyperkeen so you notice things others don't and those changes disrupt your day...for example, if a teacher changes the things hanging on the wall...you are overwhelmed by it until you adjust to it. If students are talking, you hear them all...you can't filter out one conversation. With medication, you are able to focus...you can filter. These children do not have bad behavior (as many believe)...they are just impulsive and they can't control those impulses. They get into trouble for lack of control. You can punish them but it won't do much good as they really can't control it...they are DRIVEN to carry out the impulse that enters their head. My sons went from failing to honor roll once being placed on medication and both graduated at the top of their class . My oldest was able to control his impulses to throw things (pencils, pens, erasers) and to climb on things. He told us he felt "normal" for the first time in his life and he was so happy to be able to concentrate. He did so well on the medication that as he grew, he could tell when he needed the dosage adjusted and would tell the doctor so. My youngest is very severe ADHD and they never found a med that worked really well for him but at least what he took gave him some control. If you have any questions, please feel free to contact me!

• United States
2 Nov 06
Thank you very much for sharing your insight with me. My family has been dealing with Ryan (my little brother) and his ADHD for quite some time. He's been on medication since diagnosis and it works well during the day (for the most part, we still have some issues with him acting out immaturely in class). I believe he is on Aderral and we do notice when he needs his medicine adjusted. The only problem that we see with the meds is that they wear off around 7pm when everyone is tired and trying to wind down from their days. So, its hard on us to have to be understanding and patient with him and yet not let him get away with things like sneaking candy and ice cream into his room in the middle of the night or bouncing off the walls injuring himself and my two year old daughter. Your discription of what having ADHD is like was eye opening for me. I was aware that kids like him have a hard time concentrating and that they struggle with impulse control, but the way you put it about not being able to block out others' voices or single any one voice out and about being overwhelmed by a simple atmosphere change really made me understand what my brother goes through on a daily basis. Ryan is doing well on medication and he has a relatively supportive family. It's really nice to hear your sons' stories of success and failure and it's also really nice to know that some people do support treating ADHD with medication. Again, thank you for the response and I'm going to go ahead and request you as a friend if that is alright by you.

• United States
2 Nov 06
Zuri, have your parents make sure the doctor knows how the medication is wearing off around 7 pm. Often they can order a non-ADD medication to extend the effects of the Adderall. We had to go through that with my youngest. As you saw for yourself, their behavior is like night and day when the medicine is working and when it has worn off...it is such a dramatic difference! Yes, feel free to add me.

• United States
2 Nov 06
I believe my mom and ryan have another doc appointment coming up. I will be sure that she lets him know when the med wears off, if she hasnt done so already that it. I think my mom may be concerned with overly medicating him, but I'm not positive on that. Thanks again.

• United States
2 Nov 06
My little cousin, whose like my nephew, has it. He was diagnosed with it when he was about 4 or 5. He's 9 now. He was on Ritlin at first, but the Dr. took him off of it. Matter of fact, I thing all Drs. are trying to take kids off of it. Anyway, my cousin started taking Adhoral, which really helped him focus. Focusing seemed to be his main problem in school, but at home his behavior was very hyperactive. I don't know if it's because he's a little older now or what, but has has extremely calmed down now. For the last year or so, his Dr. would take him off of medication completely for about a week just to see his reaction. The Dr. as well as his grandmother would love to try and ween him away from the medication altogether. All I can tell you is to pray and continue to communicate with the child and the Drs.

• United States
2 Nov 06
Ryan, my brother, is 11 years old now and his behavior is better than it used to be, but we still have problems with being overly immature and defiant. Ryan is on Adhoral, I believe, and it works pretty well for him during the day. After 7pm its immediately apparent that the meds have worn off. This makes me think that it's definitely not the right time to try to ween him from the meds. Hopefully, as he gets older he will be able to handle his symptoms better by himself. Thank you for your insight and your response.

• United States
16 Nov 06
I have two children that have adhd and add. My one child i have on meds and the other i dont. I believe that some need the meds. Somedays are better then others. I do however think that some people are being misdiagnosed on this condition.

• United States
16 Nov 06
Which child is on meds, the one with ADHD or the one with ADD (if you don't mind me asking)? I agree that children are being diagnosed with these conditions too frequently, it's like parents want a name for something they THINK they're child has or they want a "quick fix" solution to overactive kids. Thanks for responding!

• United States
16 Nov 06
the eldest child that has adhd is on meds. he also is bipolar and has epilepsy.No i dont mind you asking. thanks


• United States
16 Nov 06
Actually, I can relate because I have ADHD. I've been taking medicine for it since I was 5. And now I take Concerta and I'm passing school with flying colors.