If your friend was a fashion misfit would you tell him/her?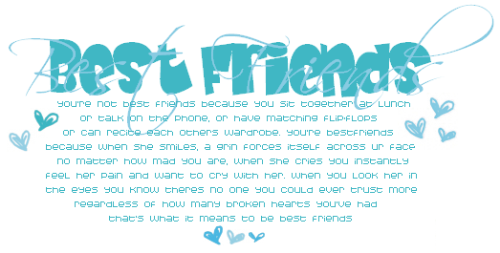 United States
February 25, 2008 5:32pm CST
I have a friend who just turned 40. If you were to look at her you would think she didnt have much. Wrong she has tons of stuff. I think she dresses in the dark. She is approximately 5 feet and maybe 175. She is chuncky. She had a pair of pants on the other day that were at least a foot too long and she sees no problem. The other day I said why dont you let me hem them you're going to fall? She wears all her clothes 2-3 sizes too big. She has a really short wiffle hair cut. Spiky on top, died bleach blonde. She wears big flannel shirt jackets. She looks horrible. I see people talking about her alot. I dont want to change her. I just want to let her know that she's embarassing herself, her children and sometimes me. I was ashamed to admit it at first but its like she thinks shes old so theres no need to look good. I am sorry 40 isnt old. You're as old as you look and feel. She looks as if she's 60. I love her no matter what she has a great heart. I know that she would feel better if she helped herself. My friend loves positive feed back I know that if she cleaned up her act. People would respond to this change in a positive way. What should I do? Should I tell her?
6 responses

• United States
27 Feb 08
My friend in college was sort of like this, it was a prep school so we dressed up a lot but a lot of times he would wear sweats and old t's out in public. I'm not saying that we have to look are best at all times, but we shouldn't look like were taking a break between loads of laundry either. You can look nice and still be casual at the same time.

• United States
27 Feb 08
I agree with you. The funny thing with my friend is that We go shopping. I know she has some nice things. We went shopping the other day and she bought 3 new t-shirts, 4 new bags and sox. I havent even seen her use one of the bags. Its like she's OCD or something. I am going to talk to her about the possibility of over shopping. She isnt using any of the stuff she is buying. I am in the medical field and I honestly believe that she is suffering from psychiatric issues. I tried talking to her and she just laughs it off. Thanks for your input.

• Philippines
26 Feb 08
I sometimes go with a classmate of mine when we feel like buying clothes or something at the mall. we do give opinions if it's not good on her or on to me. I do comment on colors and designs. I say the color doesn't match on your skin tone so don't wear much of it.. so far I haven't got a friend who's that unfortunate in fashion taste. If you feel like it's too weird for her to look like it then tell her in a nice way. start suggesting. If her outfits are not appropriate in a place then comment and suggest a better one.

• United States
26 Feb 08
If I knew the person had the resources to dress better, i would definately let them know they need some fashion advice. xD

• United States
26 Feb 08
She defnitely has the resources. I am with her when she buys the clothes. I just dont know where they go after that.lol. I am using this discussion to start a conversation about fashion today. Wish me well.lol I think every one should be able to wear what they want. However, she looks as if she dresses in the dark. Thanks for your help. dl

• United States
25 Feb 08
I wouldnt tell her. She could be completely fine with her looks and her fashion sence. I would want to though, but you could risk your friendship. You can find a way to talk about changing her look without hurting her. Like watch that show together call How Do I Look. Or go on a shopping trip together and help her pick out clothes you think would help and tell her how fantastic they make her look. I have a friend that wears sweaters and shirts that are too small and show her stomach a little, pants that are a bit too short, and she only washes her hair once a week. She is the best person you could ever know. She is amazing at being a friend. Could I ever tell her that her hair is not so nice to look at or her clothes are too small without hurting her! No! I wish you luck...

• United States
26 Feb 08
Thanks for your honesty. Now you know how I feel? When we do go shopping I try to help her by suggesting certain things. She buys them and then they disappear. She has a lot of nice clothes but she chooses to look like she doesnt have a clue. I feel so bad when we are out and other people are making fun at her. Thanks for your input.

• Kenya
5 Mar 08
Hi dear, I don't blame your friend for what is happening to her! That act is majorly contributed by self esteem.....I think she is having a low self esteem because of her weight. As a friend the best thing you can do is to give her some fashion lessons and also encourage her that she has a great body. Ask her which part of her body she likes best and when she tells you, tell her to show it off. And also tell her which part of her body you like most, if its her legs compliment her and the next day you will see her wearing a shorter skirt........ also tell her which clothes she looks cute in. Encourage her everytime she wears something good. You can also buy her something you think will suit her. All the best my friend.

• United States
27 Feb 08
That can be a tough situation. If you are very close friends, you could broach the subject a little more easily if you are on the subject of clothing and say that she is a beautiful person and why does she choose to cover herself up with oversized clothing? However, if this is the way she chooses to dress, then it's her prerogative. I used to dress like that too when I was much younger, but it was the style at the time. Your clothing does make you look younger or older. I choose to dress differently now because I see myself differently. Your friend may be more into comfort than looks. She may just not care what others think about her. Just love her for who she is as you already do!